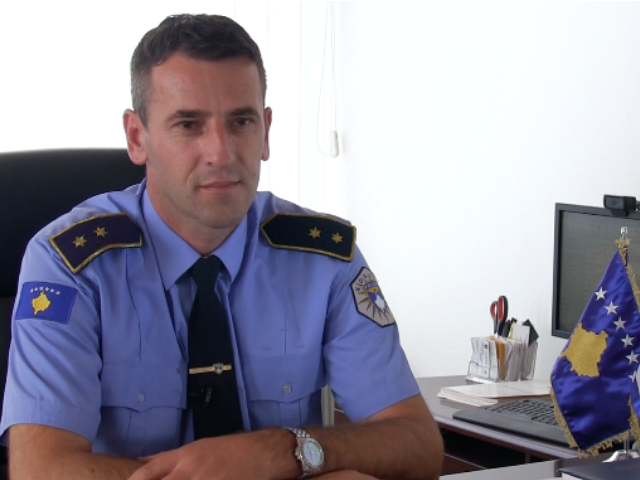 Belgrade, October 11, 2016/Independent Balkan News Agency
Kosovo police's director in the Mitrovica area, Nehat Thaci, arrested on terrorism charges, was transferred from the prison in Niš to Belgrade for the hearing.
Thaci underwent questioning at the Special Court, denying the accusations, while his attorneys claim that he was illegally arrested and that the proceeding is being intentionally delayed.
Serbian authorities arrested Thaci on September 29, at the Končulj administrative crossing, and the Prosecutor's Office for Organized Crime in Belgrade took over the jurisdiction over the case.
Thaci's Defense Counsel, attorney-at-law Vladimir Gajić, said to the press in front of the Special Court that his client declared to have no connection whatsoever with the event he was charged with, and added that it took 14 days for Serbian legal authorities to fulfill his basic rights.
"He (Thaci) fully denied everything he is charged with. One should bear in mind that we are talking about an event that took place in July 1999, when war in Kosovo was ended, and that criminal charges against him was filed on the basis of charges of the injured party five years later", said Gajić, describing the indictment as "frivolous".
Thaci's other Defense Counsel, attorney-at-lawSead Spahović said his client was never presented with a bill of indictment or a criminal charge "in any form, nor he was ever summoned to a Court".
"He was ordered into custody because he does not respond to summons, but he was never summoned. There is no record of him ever being summoned", claims Spahović.
He stated that the establishment of facts cannot be subsumed under the legal qualification of terrorism.
"The Prosecutor holds a legal qualification from 1999that was amended. The present Criminal Code foresees incomparably stricter conditions for the existence of the offense, thus violating the right of the accused to a fair and just proceedings", said Thaci's Defense Counsel.
When asked whether the indictment states that Thaci threatened a Kosovo Serb to throw a bomb into his house, Spahović replied that he was charged with it when he was arrested, but that now it is changed.
"The indictment is arranged a bit better now, so that it seems like a criminal offence, even though it is not. He is charged with being present in a group of people, holding a bomb, saying he will pull out a safety pin, and that this family moved due to the fear of attack", said Spahović.
Thaci was charged with a criminal act of terrorism, punishable by up to 15 years of imprisonment, for which the criminal prosecution is under the jurisdiction of the Prosecutor's Office for Organized Crime in Belgrade.
He was arrested on September 29, and taken into custody in the Niš Correctional Institution, on the basis of a warrant issued by the High Court in Niš for the criminal act of terrorism dating back to 2010.
Source: B92