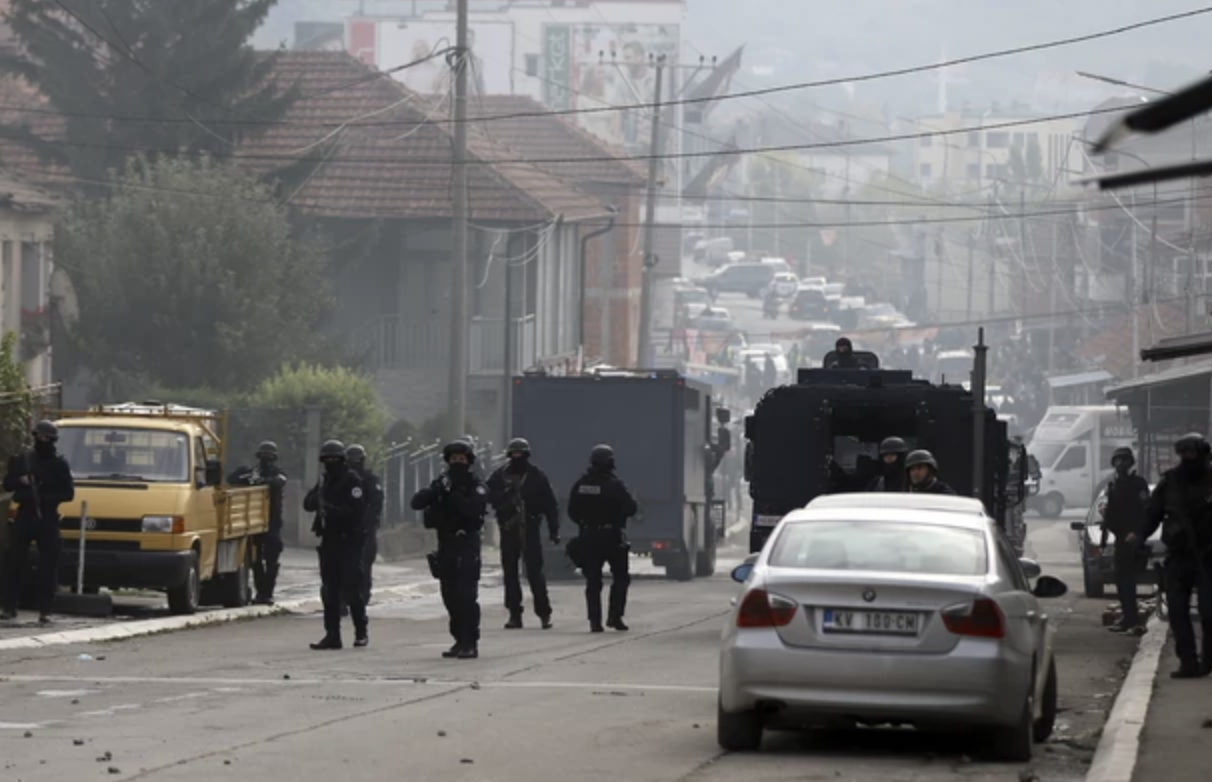 A NATO official told Radio Free Europe that "Kosovo police are conducting a law enforcement operation throughout Kosovo and that the NATO-led KFOR mission is in constant communication with all relevant institutions in Kosovo and representatives of the international community."
NATO officials reiterate that the Alliance's mission in Kosovo "remains fully focused on the day-to-day implementation of the UN mandate in accordance with UN Resolution 1244 of 1999 and continues to provide a peaceful, secure environment and freedom of movement for all communities in Kosovo".
According to the NATO official, "KFOR continues to assist in the implementation of the latest agreement on de-escalation of tensions reached by Belgrade and Pristina in the framework of the dialogue allowed by the EU".
According to the Kosovo police, during the operation they seized "contraband goods amounting to hundreds of thousands of euros, which serve as material evidence and which were found in various locations, business premises, warehouses, etc.".
Kosovo police said that eight people were arrested and detained. Meanwhile, ten others are wanted, suspected of involvement in smuggling goods.
During the police operation against suspected smugglers in northern Kosovo, police forces met resistance in Mitrovica from a crowd that moved against them in a threatening manner. The police used tear gas to disperse the crowd, resulting in one Serb being shot and six Kosovo police officers being injured.
Serbian state television showed people running to escape the tear gas and a vehicle was set on fire, and reported that there were injuries. Similar clashes were reported in the neighbouring town of Zvecan.
European Union foreign policy chief Josep Borrell called for an immediate end to the violence in northern Kosovo, adding that all "outstanding issues must be addressed through dialogue facilitated by the EU" between Belgrade and Pristina.
"Unilateral and uncoordinated actions that create a risk to stability are unacceptable," Borrell wrote on his Twitter account.
Serbian President Aleksandar Vučić left Belgrade to go to the central Serbian town of Raska where he will meet in the afternoon with representatives of Kosovo Serbs, his office said.
Serbian Prime Minister Ana Brnabic called on NATO – which has 3,000 peacekeeping troops in Kosovo – to intervene and stop the violence.
Kosovo Prime Minister Albin Kurti said that "criminal groups will not be tolerated and will be fought. We will fight and stop the smuggling."/ibna