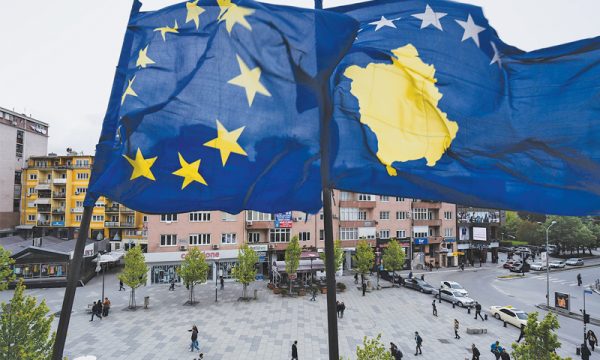 Kosovar Prime Minister Avdullah Hoti signed an agreement between Kosovo and the European Union on the IPA 2019 projects and the second part, IPA 2020
This became known through a statement from the press office of the country's prime minister, where it was stressed that Kosovo will benefit a total of 130m euros from the EU.
"Processes for the entry into force of these agreements will begin as soon as possible, and by setting them in motion, Kosovo will benefit a total of 138m euros from the EU, and these funds will be put into use in conjunction with more than 40m euros of other funds in the form of loans from international financial institutions for major infrastructure projects in the fields of environment, energy and agriculture, as well as co-financing by the Kosovo government for some of the projects", the statement notes.
Kosovo will receive another 20.5m euros in budget subsidies this year to help fiscal stability and another 6m euros next year.
"Among these programs, Kosovo will benefit from 20.5m euros in grants to this year's budget to help the country's fiscal stability, and another 6m euros next year. The implementation of projects funded by these programs will promote the economic restart of the country and will have a strong impact on the country's economic recovery", the statement concludes. /ibna