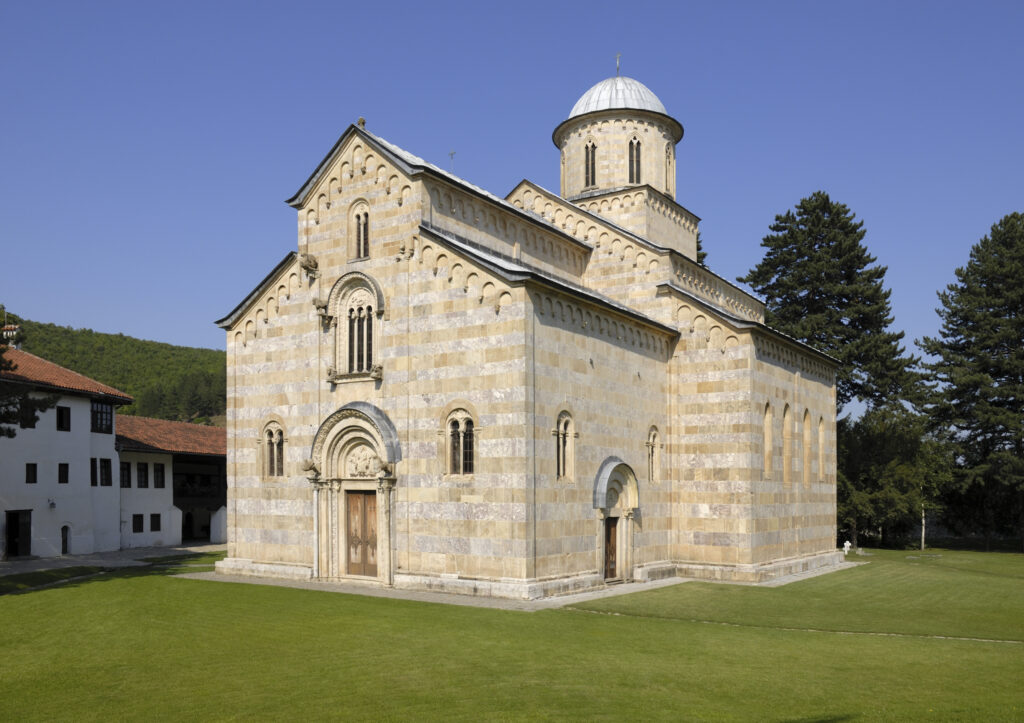 Minister of Culture, Hajrulla Ceku, announced Wednesday that Kosovo Prime Minister, Albin Kurti, wrote a letter to  Visoki Dečani Monastery Abbot, Sava Janjic, expressing his willingness to visit the medieval monastery in coming days.
Ceku said that they are waiting for an answer from Abbot Janjic about the visit and pledged that Kosovo Government is interested to protect cultural heritage, especially Orthodox churches, and monasteries. Ceku also attached the letter when PM Kurti expressed his desire to visit the Visoki Dečani Monastery in the near future to discuss issues of common interest.
"As Prime Minister of Kosovo, I will protect all our monuments, and particularly the Orthodox churches and monasteries. All assets of Kosovo's rich cultural heritage without exception are a source of pride, identity and education for our state and people. Institutions of Kosovo have taken countless actions to protect the cultural rights of non-majority communities. We want to continue with goof work so that all our citizens can enjoy unhindered our common cultural assets with universal values," Kurti wrote on his letter.
Albin Kurti's move comes after a letter was sent by Kosovo's Minister of Foreign Affairs and Diaspora, Donika Gervalla-Schwartz, and Minister of Culture, Youth and Sports, Hajrulla Ceku, to the Executive President of Europa Nostra, because the last month  the organization added the medieval Orthodox Monastery Visoki Dečani on the list of threatened sites in Europe./ibna