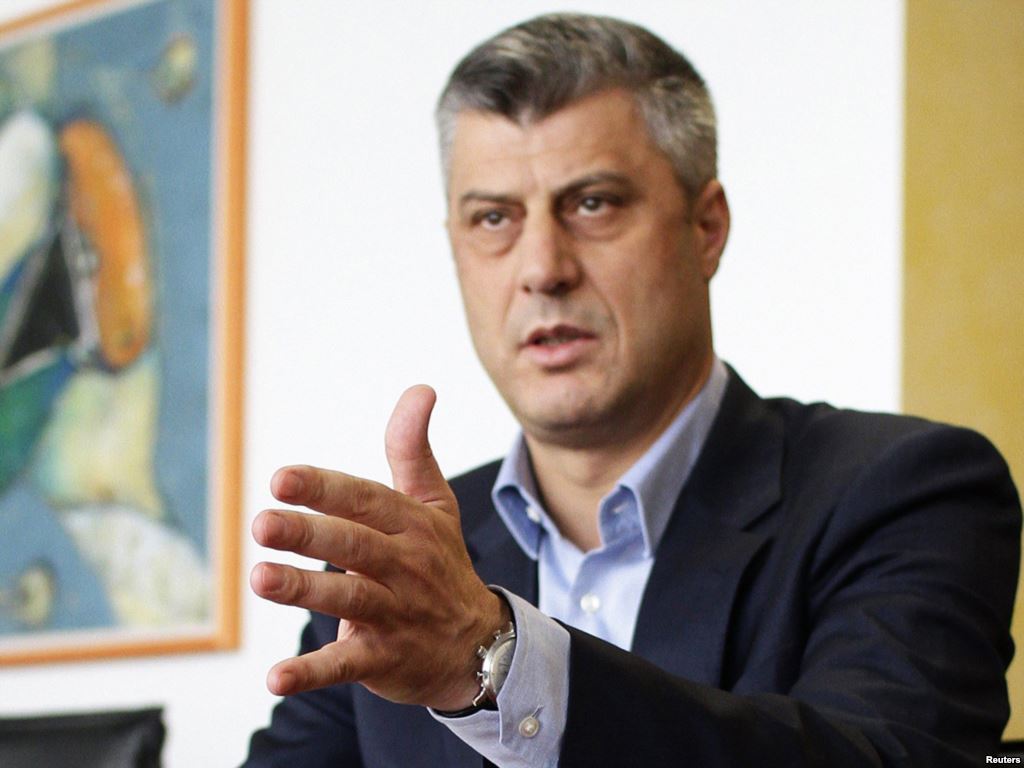 By Milos Mitrovic – Belgrade
Kosovo Prime Minister Hasim Thaci could be indicted for the war crimes against Kosovo Serbs, Belgrade "Blic" daily reported today, a day after European Union special team head Clint Williamson said that the inquiry did not find "strong evidences" to prove the extraction of body organs from Serb captives in 1998-1999 war.
Williamson, however, said that there were evidences on other crimes committed against non-Albanian population in Kosovo. According to "Blic", Taci and ten more former members of "Kosovo Liberation Army" ("UCK) could be indicted.
The source from Serbian government told daily that it would not be surprise if new judicial proceedings on body organs trade would be launched.
"I believe that there are confirmations for the handful cases of human organs trade by UCK", Williamson said presenting his team's report in Brussels on Monday. Nevertheless, he added that "there were not hundreds of victims".
Regardless there were no "strong evidences that people have been killed in order their organs to be traded", the inquiry would continue, Williamson said. At the same time he expressed his belief that the team he leads would be able to indict former "UCK" members "for the crimes against humanity and probably for war crimes".
"Prosecutor Williamson's report is very positive for Serbia and it is very important. It's full importance will be clear when indictments would come", the source said. Bruno Vekaric, Serbian deputy prosecutor for the war crimes, said earlier that country's prosecution's office was satisfied with Williamson's report.
"The report has confirmed that war crimes have been committed against Serbs and that "UCK" leaders were among those responsible", Vekaric told "Danas" daily.
On the other hand, Milovan Drecun, the head of Kosovo and Metohija Committee of Serbian Parliament, said that report was "deficient and vulnerable towards the political pressure and compromises". The assembly of families which members were killed in Kosovo and Metohija has also stressed it's dissatisfaction; they have expected indictments against Kosovo officials over command responsibility".