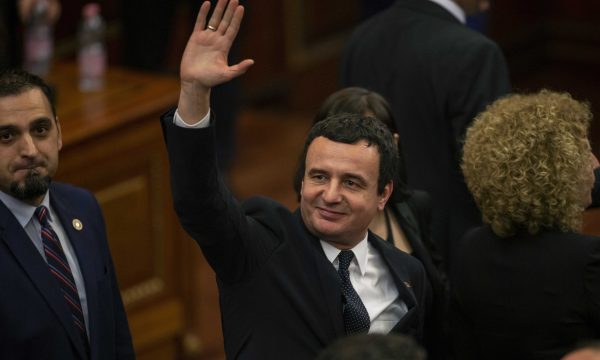 With 107 lawmakers in the Kosovo Parliament, following the political party leaders' remarks, Albin Kurti's new government was voted in with 67 votes. 30 voted against while there were no abstentions.
Kosovo's new prime minister Albin Kurti said in a speech after being sworn in that there would be no tolerance for abuse of power and public funds, reminding his ministers that they should work in these positions without being rewarded, adding that decisions of his government will be based on facts.
"You must understand that, in the Ministries you have been chosen to serve, you are not there to be comforted or rewarded. Citizens expect to be guided by experienced and capable people, and for change to happen we need cooperation, but for new reforms we need a new working mentality," he said.
Kurti has vowed to become the next prime minister to lead the country with faith and principles for the good of Kosovo, while he also sent a message to his party's lawmakers and the cabinet.
"Do not behave arrogantly towards the opposition. The government cabinet will adopt a responsible position," said the new Kosovo Prime Minister. /ibna