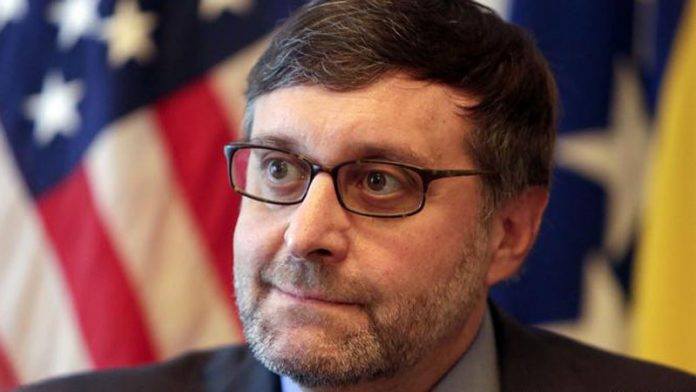 US Special Representative for the Western Balkans and Deputy Assistant Secretary Matthew Palmer is expected to visit Kosovo next week.
The US Embassy in Pristina in a statement to Reporteri.net confirmed that Palmer will pay an ofifical visit to Kosovo next week. According to the US Embassy Palmer during his visit to Kosovo will meet state officials and discuss mutual relations between the two countries.
"Next week, Deputy Assistant Secretary Palmer will stay in Pristina, to meet with government officials and discuss our mutual relations," the US Embassy in Pristina told Reporteri.net.
Kosovo media are reporting that also EU Special Representative on Kosovo-Serbia dialogue, Miroslav Lajcak, is expected to visit Kosovo next week.
Talks between Kosovo and Serbia are expected to resume in mid-June.
Prime Minister Albin Kurti met with the EU Special Envoy for the Kosovo-Serbia Dialogue, Miroslav Lajcak, in Brussels a few days ago to discuss the process. In a separate meeting there, Lajcak also discussed the issue with Serbian President Aleksandar Vucic./ibna