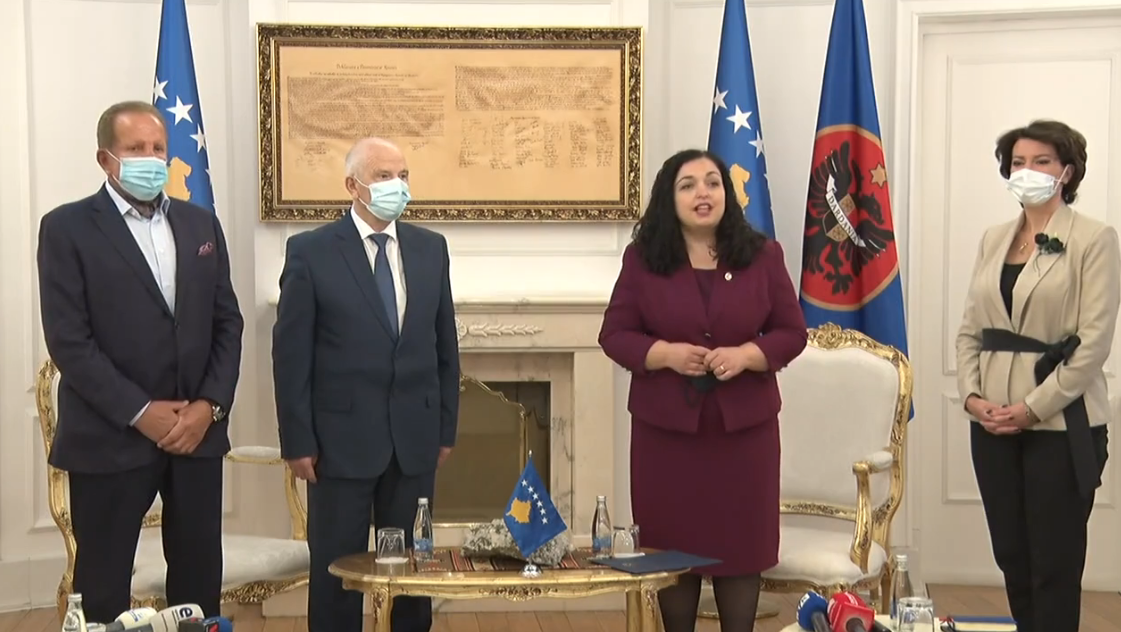 Kosovar President Vjosa Osmani received and held meetings with three former Kosovo Presidents, Fatmir Sejdiu, Atifete Jahjaga and Behgjet Pacolli.
Osmani said she called on the former presidents to cultivate a new institutional culture of respect for institutional memory, which she said is necessary for the state to move forward.
"Also, to create a new model of consultation on issues of national interest, to solve the problems faced by citizens," she stressed.
President Osmani said Sejdiu had been a historic part of the decision-making process.
"Jahjaga has created an excellent model by promoting demands such as the issue of victims of sexual abuse, according to the Kosovo President, while Pacolli, who has also served as foreign minister, has worked separately with states," she said.
Former President Atifete Jahjaga congratulated Osmani on continuing the tradition of consultations with former presidents.
"You are the right solution at the right time; you have a lot of work to do, but we will remain close in every step of the way. We, as women, have a lot to discuss, we have seen recent reports that we are still facing the prejudices of our society, which I thought would pass during my term, but continue to prevail," she said.
For his part, Pacolli said he was happy that Kosovo had a decent representation, promising to stay close to Osmani. /ibna