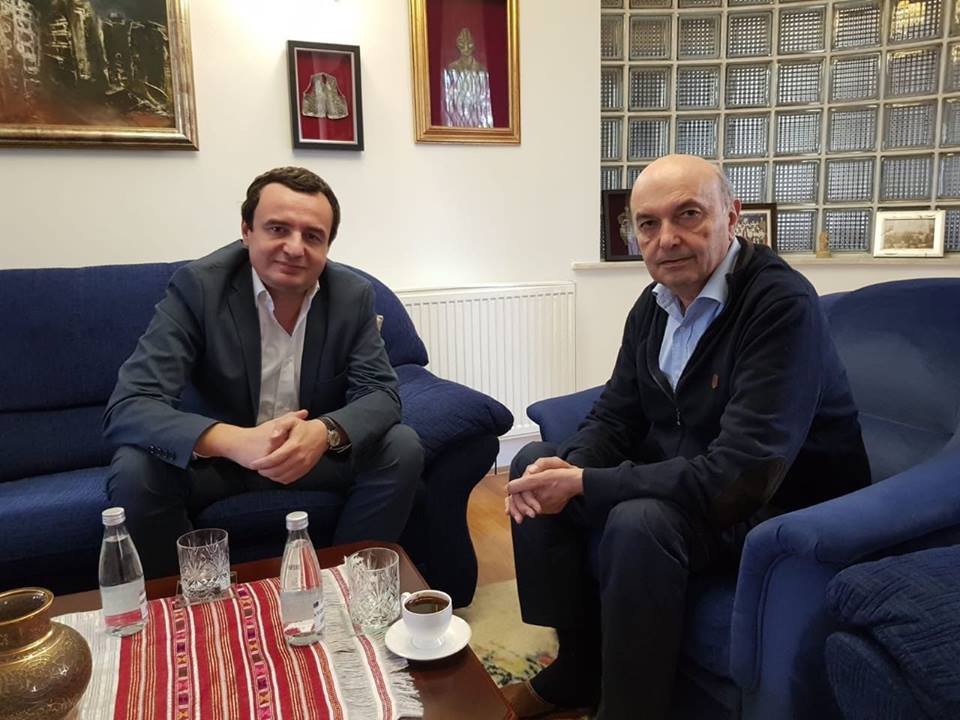 The two largest opposition parties in Kosovo, LDK and Self Determination are coordinating their activities in order to overthrow the government led by PM Ramush Haradinaj.
Leader of LDK, Isa Mustafa and leader of Self Determination, Albin Kurti, declared after a meeting held on Tuesday that they're aiming to offer the country a new effective government by holding fresh parliamentary elections.
"We're ready to coordinate our activities in order for the way the country is being governed and the threats imposed on the country's territory to come to an end as soon as possible. Kosovo  needs a new government", the leader of Self Determination Albin Kurti said.
The same thing was also confirmed by leader of LDK, Isa Mustafa. He said that the meeting discussed issues which concern the reality in Kosovo.
"We agreed on intensifying cooperation, because Kosovo needs changes like never before", Mustafa said.
The opposition's demand for snap polls is based on the fact that the current government does not have 61 votes in parliament in order to govern the country in a legitimate way.
New elections are also being demanded to stop any deals made for the correction of borders between Kosovo's president, Hashim Thaci and the Serb president, Aleksandar Vucic.
For this, Self Determination Party has announced that it will hold a massive protest on September 29th. /ibna/