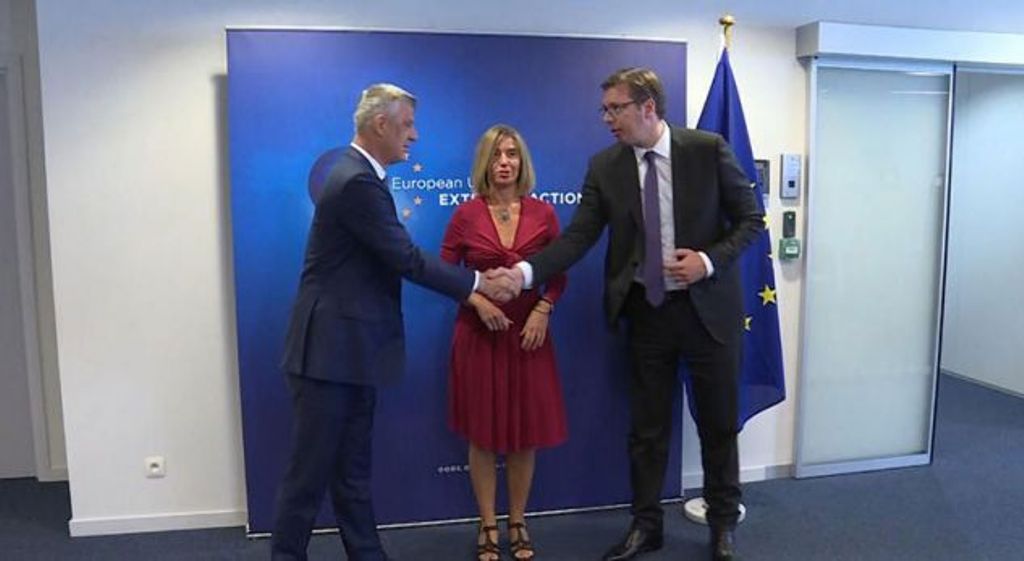 Debates continue in Kosovo on the way future talks with Serbia, a process which has entered its final phase.
President of Kosovo says that the Constitution obliges him to represent the country in the international arena and lead the talks until the entire process is finalized.
Thaci called on all political parties in Kosovo to support the agreement that will be reached with Serbia.
But, opposition parties are criticizing the president of Kosovo for his involvement in these talks, stressing that he's doing this without an authorization from parliament.
Self Determination whip, Glauk Konjufca says that parliament must come up with a platform for the talks in order for Kosovo's interests not to be jeopardized by the actions of the president in the talks with Serbia.
During a news conference, Self Determination Party whip, Glauk Konjufca said that president Thaci's eagerness to lead Kosovo's delegation in the dialogue with Serbia may be an attempt to delay the functioning of the Special Tribunal for War Crimes for a few months. According to Konjufca, the president is scared of this tribunal.
"President Thaci lifted Serbia's red lines, but now, the parliament of Kosovo needs to introduce these red lines once again, for Thaci and Serbia too ", Konjufca said. /ibna/