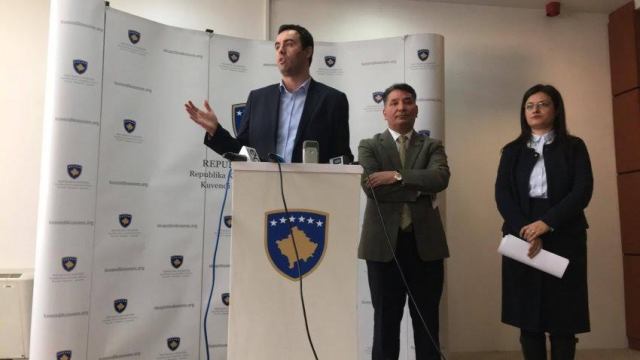 Three opposition parties in Kosovo, Self Determination, Alliance for the Future of Kosovo and Incentive for Kosovo have come out with joint stances against the continuation of the dialogue with Serbia.
In a joint press conference, representatives of these three political parties said that the continuation of dialogue "at a time when Serbia issues arrest warrants against Kosovo's political figures, at a time when it builds divisive walls in Mitrovica and at a time when it sends provocative trains toward Kosovo" is absurd.
Therefore, the opposition demanded for dialogue to be suspended and that the speaker of parliament should make a declaration on this.
Glauk Konjufca of Self Determination said that at the beginning of the process of dialogue, the government had promised that through this process, Kosovo would be recognized by Serbia and it would be integrated in the European Union.
He said that none of these promises have been delivered and according to him, Serbia has intensified its actions against Kosovo.
"Now we need to revise dialogue", Konjufca said.
The three opposition parties said that they would call a parliamentary session, where they will discuss Kosovo's position in the talks, including the request to suspend dialogue. /balkaneu.com/