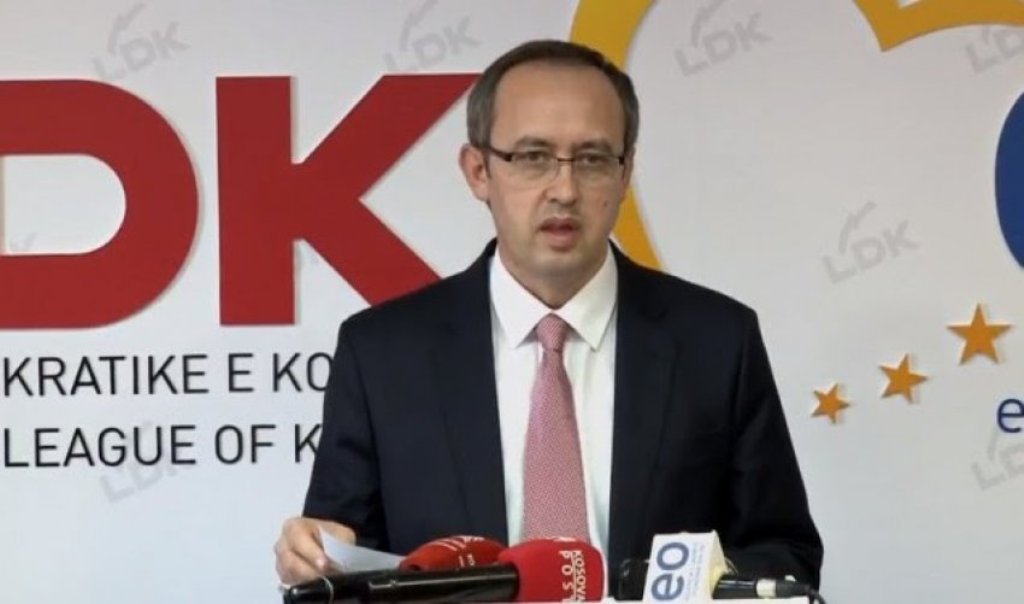 Democratic League of Kosovo (LDK) has requested snap elections today, because, according to this party, the country is in an institutional crisis.
LDK's whip, Avdullah Hoti declared today that the governing coalition has lost its majority and that the institutions are fragile.
"The fact that the governing coalition lost its majority three months ago, has led to a crisis. The government can no longer address major issues, except for routine decisions which can also be taken by a government of technocrats. Parliament is not functional either", declared Hoti.
Hoti also commented on Thaci's role in the talks with Serbia, saying that his mandate should be granted by parliament.
"The mandate for such thing is not granted in press conferences, but in Parliament. Meanwhile, it's the government who should lead dialogue with Serbia", Hoti concluded.
Based on the current situation, the government does not have a majority in parliament, but even the opposition doesn't have 61 votes to topple the government. Under these circumstances, political parties should come to an agreement in deciding a date for the fresh parliamentary elections. /ibna/