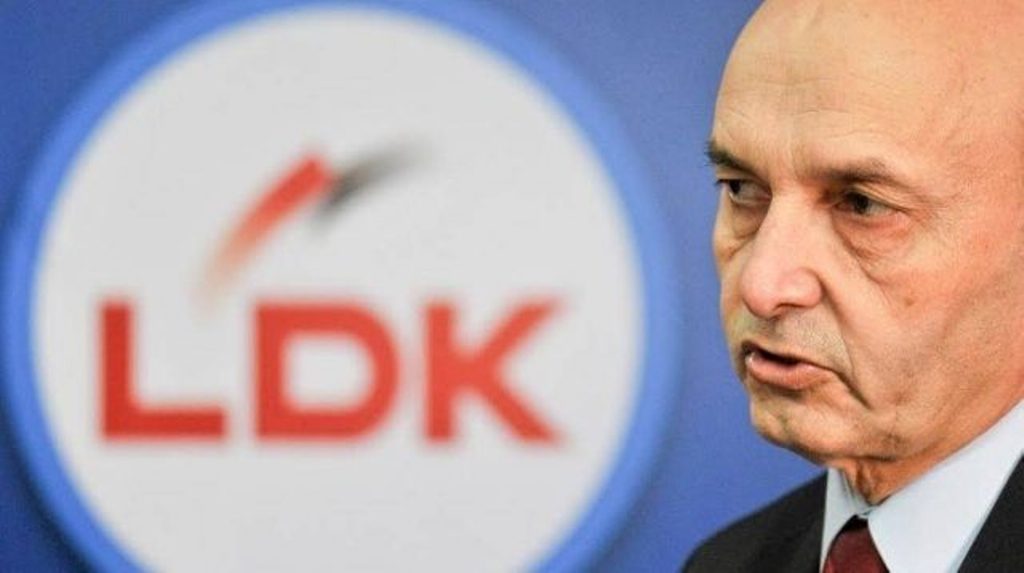 Opposition in Kosovo has demanded the holding of fresh parliamentary elections and the creation of a "legitimate government" which would continue dialogue for the normalization of ties with Serbia.
Leader of the Democratic League of Kosovo, Isa Mustafa has also demanded from the country's president, Hashim Thaci to give up his idea of border correction.
"LDK will never accept the issue of the territory to be part of this dialogue. It's the responsibility of the governing coalition to find a solution in order to preserve partnership with the US, which is also our strategic ally. But before dialogue is held, we need to hold fresh elections to secure a legitimate government", Mustafa declared.
LDK also says that it's ready to become part of a broad based government which would give more political strength to Kosovo's delegation in the talks with Serbia.
LDK's lawmaker, Lumir Abdixhiku says that his party accepts the idea of a broad based government, however, the holding of fresh elections would be the best option.
Recently, the international community has called for a broad based government and unity between political parties in order to reach a final agreement with Serbia. /ibna/