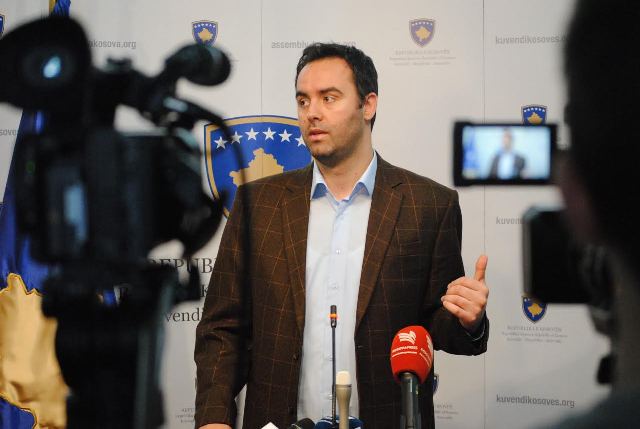 Three opposition parties, Self Determination, Alliance for the Future of Kosovo and Incentive for Kosovo have come out with a joint stance in relation to what was considered as "a failure to respect the resolution of the parliament of Kosovo to demolish the wall in Mitrovica".
Given that according to this resolution, the wall was to be demolished until 31 January, opposition MPs Glauk Konjufca, Pal Lekaj and Haxhi Shala have presented the main points of their stance.
"The failure to implement this resolution is a continuation of earlier resolutions by the government of Kosovo", said MP Pal Lekaj.
"This is a constant practice and a way in which the coalition between PDK and LDK are governing", he said.
Meanwhile, the opposition has also criticized the government of continuing unconditional with Serbia.
In the end, the opposition has demanded the government's resignation in order to enable the country to head to early elections. /balkaneu.com/