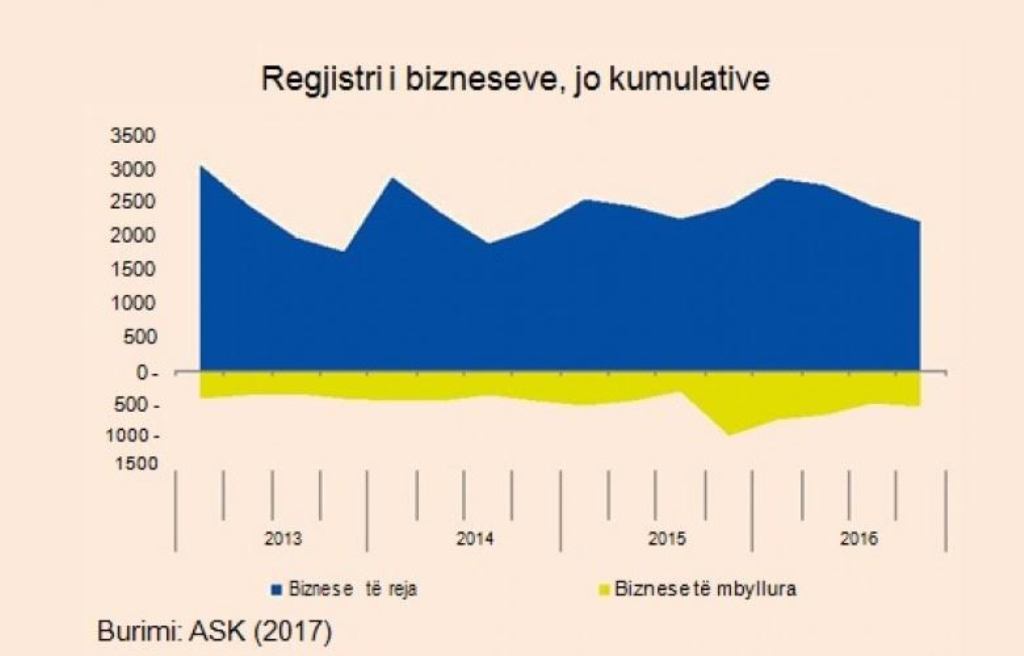 In Kosovo, the trend of businesses being closed in the recent years has seen an increase.
Kosovo's Central Bank (BQK) has announced that in 2016 there were 2,376 businesses closed or 171 businesses more than the previous year.
"As far as the business register is concerned, in 2016 there was an increase of the number of registered businesses and an increase of businesses that closed down. The number of new companies that were registered was 10,424 or 591 companies more than the previous year, while the number of closed businesses was 2,376 or 171 more than the previous year", the report issued by the Central Bank on the quarterly assessment of the economy, says.
Meanwhile, the biggest problem that the closing down of businesses causes is the increase of the rate of unemployment.
According to economic experts, the unsuitable business environment in Kosovo has led to many businesses going bust.
Expert of economic affairs, Shkelzen Dakaj told IBNA that the unfavorable economic policies being applied in Kosovo are causing difficulties for businesses in their activity.
"This year was not a good one for Kosovo's economy. This year, besides the fall in economic activity for the private sector, there have also been problems in attracting foreign investors due to the political situation and the overall economic environment which is not attractive to invest", Dakaj said. /balkaneu.com/