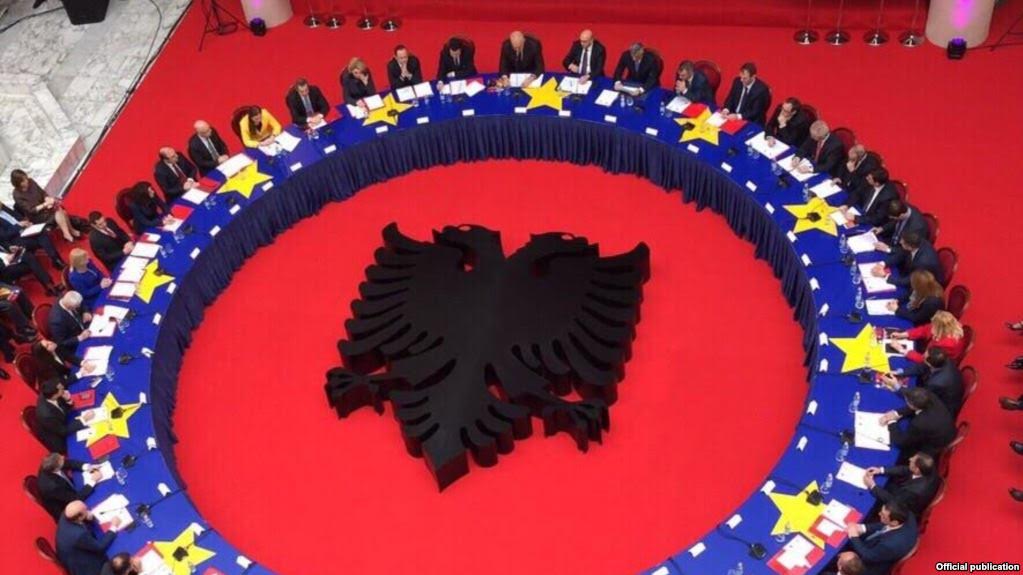 Kosovo's and Albania's will for cooperation is considered to be big, but so far, this cooperation only prevails in trade relations.
To have a better economic cooperation, billions of euros have been invested in infrastructure. The highway which runs from Durres to Kukes and to Morina, linking Albania to Kosovo, has facilitated the movement of goods from both sides.
Besides this, Kosovo and Albania have signed several economic agreements.
The new government of Kosovo, which is expected to be constituted within a month, is aiming to strengthen ties in other domains too.
Prime Minister nominee from the PAN coalition has proposed the establishment of a joint senate between Kosovo and Albania.
"We may have a joint senate between Albania and Kosovo, such as it is the case with the European Parliament. We could find a formula to unify things that do not meddle in the constitutional orders of our countries", he declared.
According to him, the two countries must first of all boost cooperation in the domain of European integration and then, in other domains too.
"Our European perspective will connect us. It's in our best interest to have more connections with each other, such as in the domain of trade, tourism and education", Haradinaj said.
Self Determination Prime Minister nominee, Albin Kurti says that the new government will work in order to create joint mechanisms between Pristina and Tirana.
"The meetings that have been held so far between the two governments in Tirana, Vlora or Pristina, have only generated cooperation agreements, but not functional joint mechanisms. We will strengthen cooperation with the new government of Albania and each ministry in Kosovo will have a priority to collaborate with the respective ministries in Albania", Kurti said.
So far, several joint meetings have been held between Kosovo and Albania where agreements have been achieved in the domain of security, higher education and scientific research and also in agriculture, rural development and other domains. /balkaneu.com/