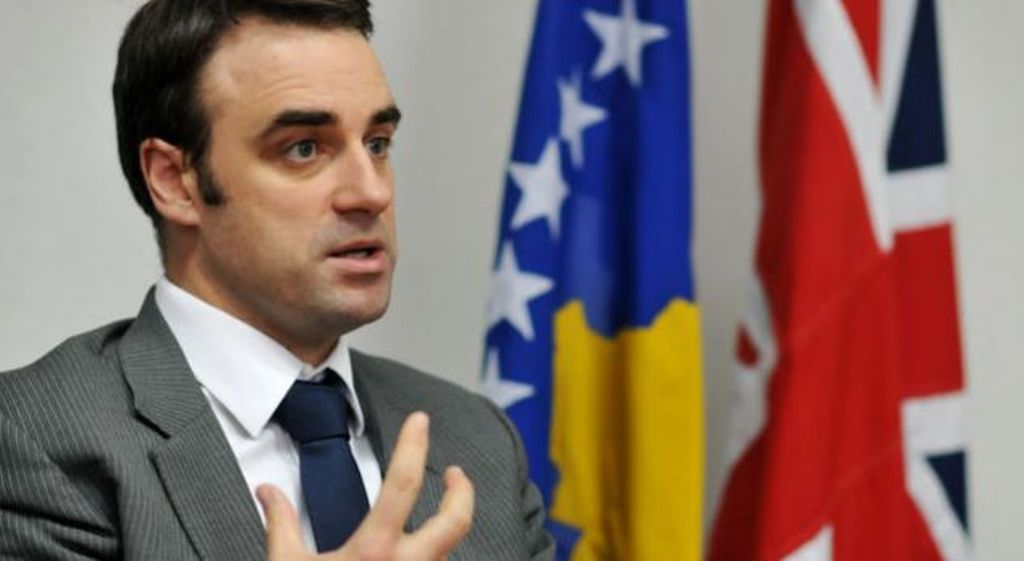 UK's ambassador, Ruairi O'Connell has said on Thursday that Kosovo should conduct deep reforms in order to build a more credible justice system.
"We're all interested on Kosovo having an efficient and clean justice system. We want Kosovo to be our partner in fighting organized crime. Once EULEX mission ends, Kosovo has an excellent opportunity to show that it's ready to take responsibility in fighting organized crime and corruption", the British diplomat said.
O'Connell said that it's clear that Kosovo needs to reform its justice system and that nepotism is a big problem in the country.
"Nepotism is a big problem in Kosovo and it should be tackled. Through the memorandum with the institutions of Kosovo, we're trying to eliminate nepotism in higher instances", the British ambassador said.