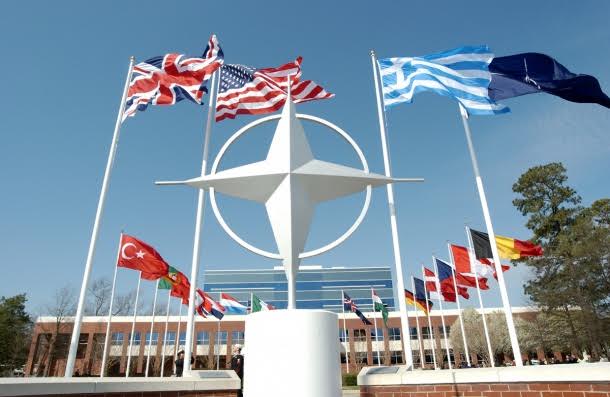 Pristina, 14 August 2015/ Independent Balkan News Agency
By Elton Tota
Kosovo is the only country in West Balkan which is out of the NATO enlargement process and Kosovo institutions have no contractual relations with NATO.
NATO's neutral stance toward Kosovo's status has blocked its participation in the mechanisms and programs of this Alliance.
Kosovo Center for Security Studies (QKSS) says that institutions of Kosovo have not been determined politically to enter contractual relations with NATO.
Plator Avdiu of QKSS says that since the proclamation of independence, politicians in Kosovo have mainly launched declarations as far as Kosovo's NATO integration is concerned, while concrete engagement in this aspect has been lacking.
"At the start of 2015, NATO accession became a priority for the country's institutions. Kosovo is currently lacking an institutional framework and the necessary professional capacities to head toward the NATO integration path", Avdiu notes.
According to him, the main obstacle doesn't relate to the fact that four NATO member countries have not recognized Kosovo, but it relates to the neutral stance of the Alliance toward Kosovo.
Analyst Vilhard Shala told IBNA that for small countries such as Kosovo, the best protection relates to NATO accession, especially if we bear in mind the developments of the past two or three years.
"The concept of security is different today, because collective security today is done through regional cooperation and beyond, through integration in large powerful organizations such as NATO.  Kosovo cannot fight terrorism and organized crime on its own", he says.
Shala says that the creation of Kosovo Armed Forces is also one of the prerequisites.
"Kosovo doesn't have its own army yet. This is the most important criteria to be a NATO member", Shala says.
Analyst Muhamer Pajaziti told IBNA that Kosovo will now have its own army Kosovo, which will be called Kosovo's Armed Forces,  replacing Kosovo Security Forces.
According to him, the priority of this force is to meet most of NATO standards.
"NATO will not need to spend money in Kosovo for reformation or dismantlement of armament which do not meet the necessary standards. Such process is already taking place with countries such as Serbia or Macedonia which aim to become NATO members", Pajaziti says.
According to the recent polls, 90% of people in Kosovo are in favor of integration in this organization and this percentage is higher than in FYROM, Montenegro and Bosnia and Herzegovina. /ibna/