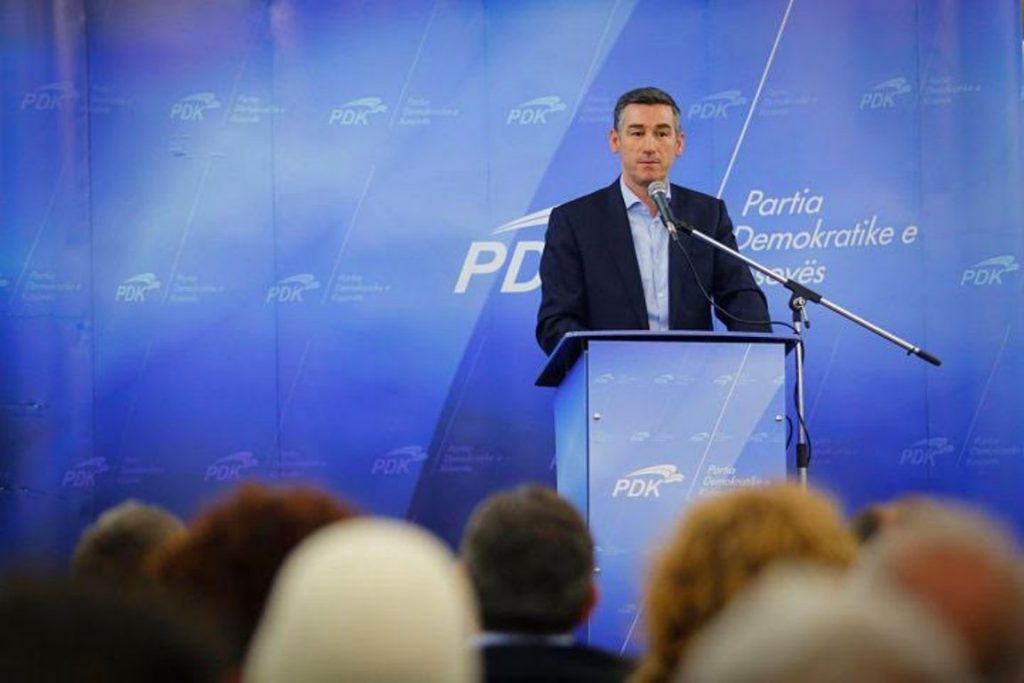 In the eighth Convention of the Kosovo Democratic Party (PDK), its leader, Kadri Veseli said that he will be engaged for Kosovo to be a manufacturing economy and not a consumption one.
"I don't want to see a Kosovo where 90% of the market consists of imports", Veseli said.
In his speech delivered in front of PDK's officials and supporters, the head of this party said that in the years of independence, Kosovo has made extraordinary economic achievements. He illustrated this with the construction of highways, hospitals, schools and kindergartens.
"Police officers, doctors, teachers and the administration used to receive low salaries. Today, they get paid decent salaries thanks to great decisions made by PDK", Veseli said.
Kadri Veseli also said that corruption is intolerable in Kosovo's society and that Kosovo will have its own army.
"We will build Kosovo's army and turn it into a modern and professional army, which will guarantee the security of our country, will contribute for peace and stability in the region, will be a member of NATO and will be the pride of generations that dreamt of the freedom of Kosovo", Veseli declared. /balkaneu.com/