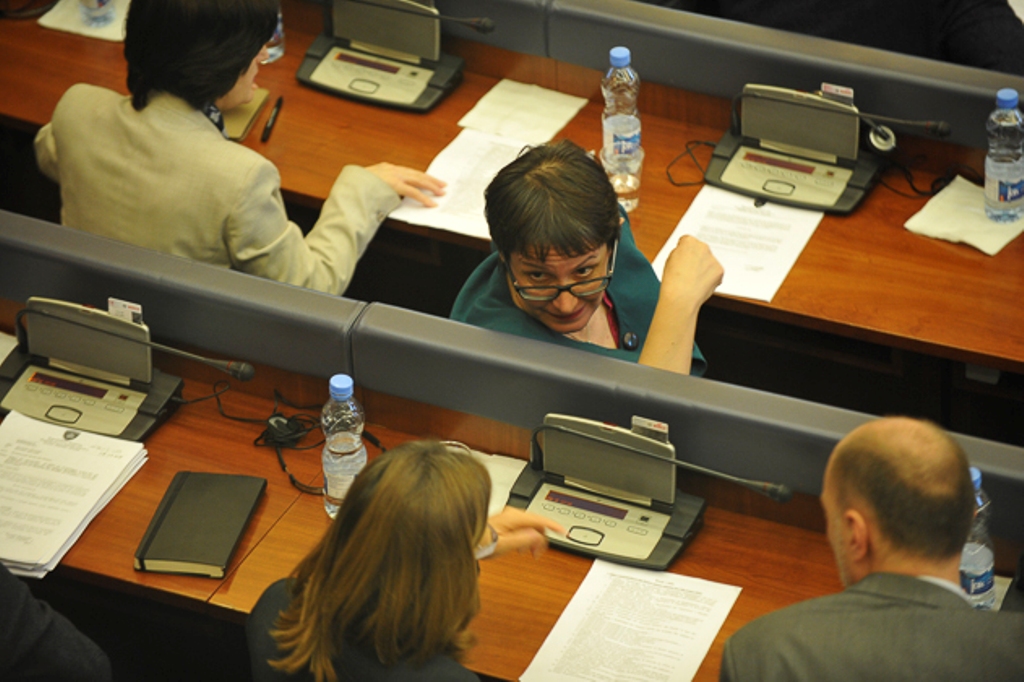 Self Determination has not managed to secure the necessary votes in the Parliament of Kosovo for the removal of Aida Nderguti from the post of the deputy speaker.
Out of 91 MPs who participated in the voting, 17 of them voted in favor of her removal, 26 voted against and 48 abstained.
The incentive launched by Self Determination for Derguti's removal from this post, has been followed by the division of this political party.
At the beginning of the mandate, Derguti had been elected deputy speaker of parliament as a Self Determination MP.
Meanwhile, following the party's division, Derguti now belongs to the Social Democratic Party. /ibna/