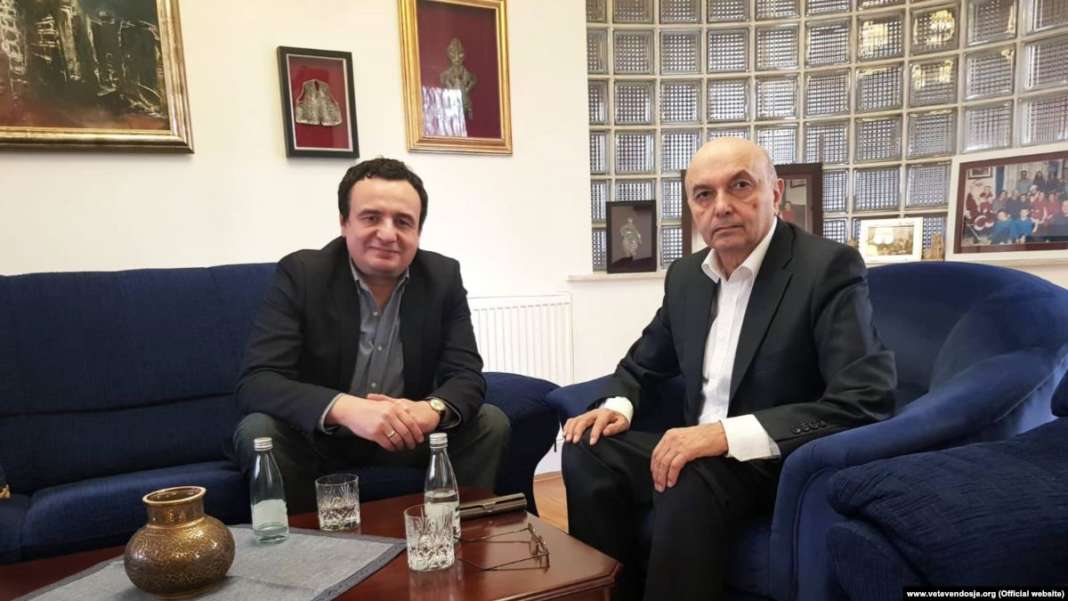 With the National Assembly meeting to discuss the motion of censure against Albin Kurti's government expected to take place on Saturday, according to information so far, discussions continue between the parties regarding the motion.
Democratic Alliance (LDK) leader Isa Mustafa, who initiated the censure process, met with leaders of many political parties on Thursday to seek support.
The issue of the withdrawal of customs tariffs on Serbian products and the dismissal of Interior Minister Agim Veliu is the reason why relations between the two coalition partners LVV-LDK have become tense, placing the government coalition cohesion at risk.
The political parties, the Alliance for the Future of Kosovo, the Social Democratic Initiative and the New Kosovo Alliance, have stated that they will support the motion of the Democratic Alliance of Kosovo, while the Democratic Party has stated that it will monitor the situation.
PDK spokesman Avni Bytyçi said the Kurti administration had chosen the worst time to trigger this political crisis.
Meanwhile, following a meeting between Mustafa and AAK leader Ramush Haradinaj, the latter stated that he supports LDK's proposal to overthrow Kurti's government.
The leader of the Social Democratic Initiative, Fatmir Limaj, said his party supports the Democratic Alliance's motion, while according to him, it is not necessary for the country to go to the polls.
Meanwhile, the New Kosovo Alliance has also announced that it will support the move by the Democratic Alliance of Kosovo to overthrow the government./ibna