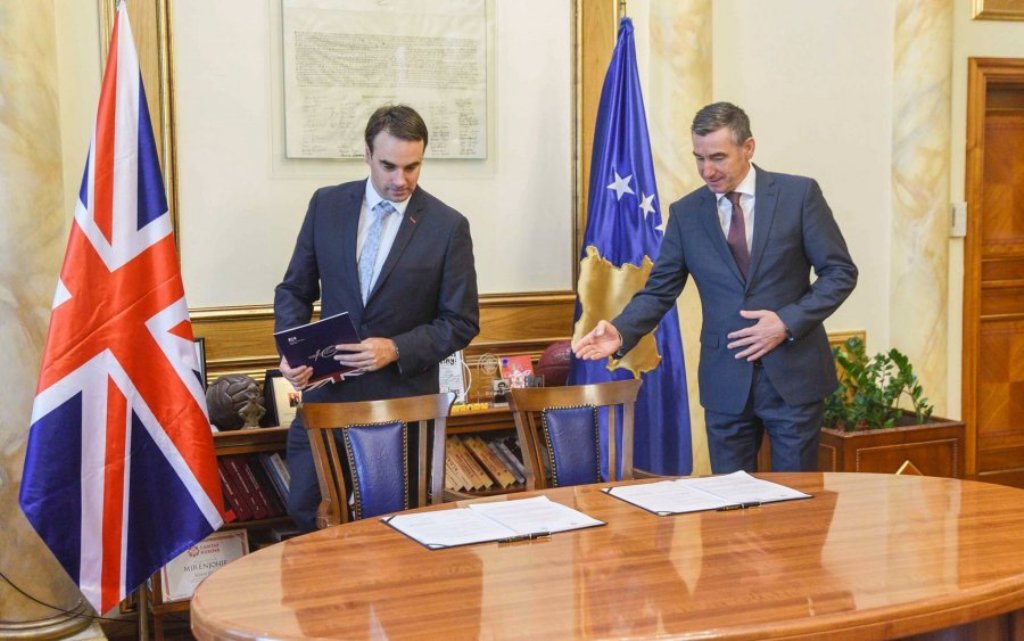 Nepotism continues to be present in the institutions of Kosovo. Kosovo's parliamentary speaker, Kadri Veseli says that more efforts are being made to fight inequalities when selecting professionals for senior positions.
"Kosovo needs to have an environment free of corruption. I'm determined to do everything in order to free society and politics from nepotism", said Veseli today after signing a Collaboration Memorandum concerning the continuation of a project which aims at recruiting professionals in senior positions.
This project has been initiated and being assisted by the UK, namely, by the British ambassador to Pristina, Ruairi O'Connell.
Mr. O'Connell, who was present in this ceremony, said that the signing of the memorandum will address many cases of  nepotism.
"I'm glad that after two years, we're once again signing this agreement which has to do with the recruitment of senior officials. The success of this project will be a success for Kosovo. Kosovo has many professionals who deserve an opportunity. I would like to invite all professionals to apply. Challenge yourself and challenge this institution", ambassador O'Connel said. /ibna/