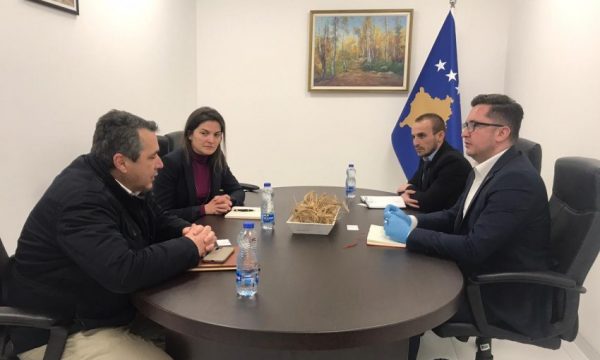 Deputy Minister of Agriculture, Forestry and Rural Development Besian Mustafa met today with representatives of the Union Mill and the Retailers network to discuss wheat and flour reserves in Kosovo during the state of emergency declared due to COVID-19.
"We will continue to coordinate so that the government, farmers, flour mills and retailers can cultivate, under these conditions, the most favorable conditions for achieving three objectives altogether: ensuring sufficient quantities of flour and affordable prices for our citizens; protecting and supporting farmers, and supporting local producers", Mustafa explained.
For their part, the Retailers' Association and the Mill Association assured the Minister that there is a sufficient quantity of wheat and flour in Kosovo at present for regular consumption needs.
Kosovo's Ministry of Agriculture, Forestry and Rural Development is in constant contact and coordination with public and private organizations to ensure the undisrupted continuity in the supply of raw materials and food for both its citizens and its livestock and poultry. /ibna