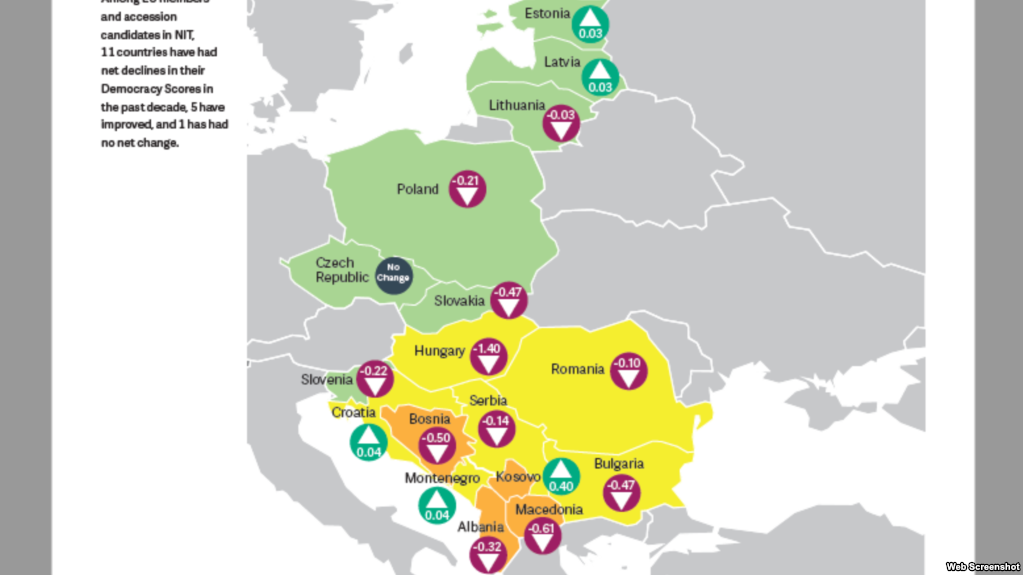 The Organization for Human Rights based in the United States, Fredoom House, estimates that Kosovo has made a slight progress in the level of democracy since last year.
These assessments are part of the project "Countries in Transition", a study by Freedom House on democracies in 29 former communist countries from Central Europe to Central Asia.
The aim of the project is the annual survey of democratic reforms, a project that has been published since 1995, having the same methodology since 2003.
In a rating of one to seven, the grade one is the higher level, whereas 7 is the lowest level of democratic progress, Kosovo has 4.96, from 5:07 last year.
In the region, only Montenegro has made progress going from 3.96 to 3.89 points this year. Albania has remained at 4.14 level, Bosnia and Herzegovina from 4:50 to 4:54. Croatia from 3.68 to 3.71, FYROM from 4:29 to 4:43 , Serbia from 3.75 to 3.82.
Assessing the level of democracy includes several categories such as: electoral process, civil society, independent media, national democratic governance, local democratic governance, judicial framework and independence of justice system and the scale of corruption.