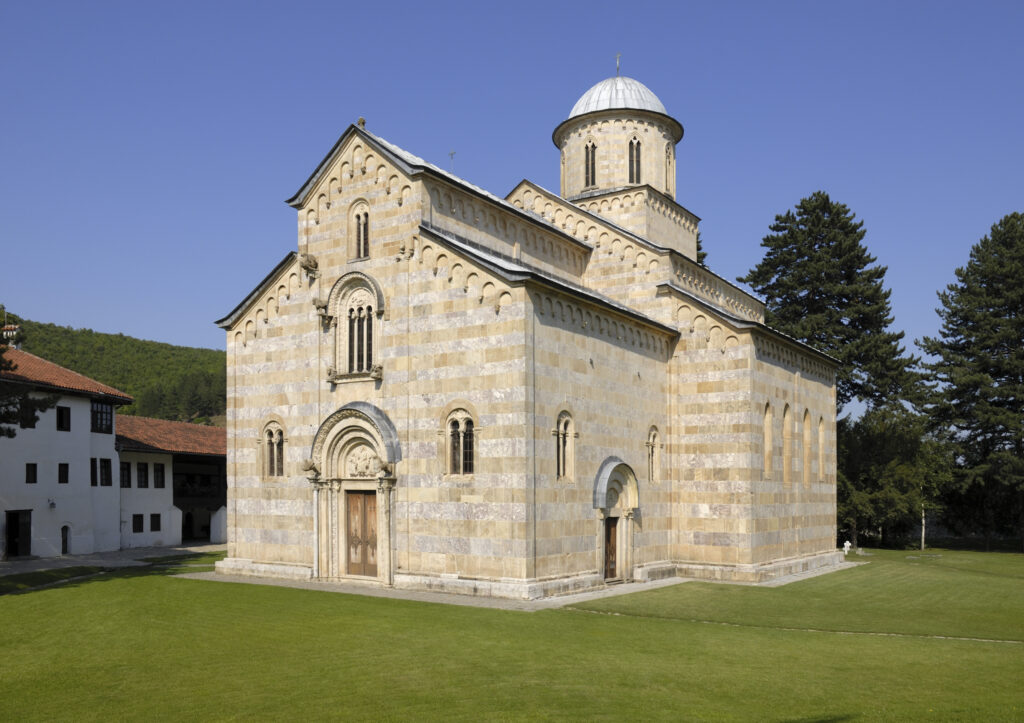 Kosovo Minister of Foreign Affairs and Diaspora, Donika Gervalla-Schwartz and Minister of Culture, Youth and Sports, Hajrulla Ceku sent a letter to the Executive President of the Europa Nostra after this organization added last month the medieval orthodox Monastery to a list of endangered sites in Europe, Gazeta Express reports.
In their letter Kosovo Ministers say the decision of the Europa Nostra was unjust and politically influenced.
"We are convinced that this decision is unfounded, as it does not coincide with the facts on the ground. Further, the decision is clearly politically influenced, and unprecedented in  Europe Nostra's highly regarded historical reputation," it is written in the letter sent by two ministers of Kosovo Government.
Minister Gervalla-Schwartz and Ceku have invited the Executive Director of this organization which specializes in the protection of cultural heritage, to visit Kosovo.
"We invite you to visit Kosovo and see up-close the state of the Monastery of Decan. During your decision-making process, you neglected an essential dimension, consultation with interested parties, while you took into account a tendentious and unprofessional text by the nominating organization," it is written in the letter.
Kosovo leaders criticized last month the decision of Europa Nostra to include the Serbian Orthodox Decan Monastery on a list of the seven most endangered sites in Europe, calling it unnecessary. Also about fort Kosovo civil society organizations wrote a letter to Europa Nostra expressing their discontent with the move.
Future for Religious Heritage, the European network for historic places of worship, which is a member of the European Heritage Alliance, nominated the Dečani Monastery to the 7 Most Endangered Programme 2021.
The Board of Europa Nostra, on the basis of the opinion expressed by the Advisory Panel of the 7 Most Endangered Programme, stated: "This is the only monument in Europe under such robust international military protection for a continuous period of 20 years. Yet, it constitutes a monument of outstanding historical and cultural importance for Europe and the world, as confirmed by its World Heritage status. As part of the EU enlargement strategy for the Western Balkans, it is urgent and imperative to ensure a holistic protection by all parties concerned of this endangered World Heritage Site through full respect of the rule of law and other key European values. Adequate protection and accurate interpretation, communication and education related to the multi-cultural and multi-religious heritage in Kosovo are a prerequisite for reconciliation and dialogue leading to lasting peace and prosperity in the wider region."/ibna