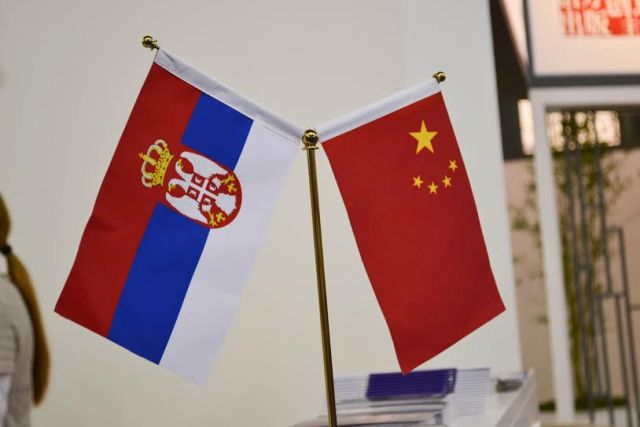 IBNA Special Report
Pristina, December 15, 2014/Independent Balkan News Agency
By Elton Tota
Kosovo's PM, Isa Mustafa will not participate in the Third Chinese Economic Summit, which will be held on Tuesday and Wednesday in Belgrade.
This summit will see the participation of 16 prime ministers from Balkan countries. Chinese PM, Li Keqiang has promised around 10 billion Euros worth of investments mainly destined for the development of the infrastructure in the region.
China has paid lots of attention to this summit, as the delegation will consist of over 100 state officials and 200 entrepreneurs who will participate in the forum.
Chinese ambassador in Belgrade, Li Mancang has declared that Chinese investments will depend on the projects of the Balkan governments.
Meanwhile, Albania is expecting Chinese investments in the sea transport, energy and other domains.
Kosovo is not represented in this summit, as Kosovo's PM, Isa Mustafa has not received an invitation from Chinese officials, due to the fact that China continues not to recognize independence of Kosovo and along with Russia, they're two of the main countries who block its accession in the United Nations Organization.
Experts of political developments in Kosovo say that China wants to expand its influence in the Balkan through investments, but they suggest that Kosovo must continue to preserve and improve relations with USA and EU.
Analyst from Kosovo, Vilhard Shala sees the absence of Kosovo PM in this summit as a result of Kosovo's unhealthy relations with China and the host of the summit, Serbia.
"The absence was expected. Historically, our relations with China have not been that good, because this country has had an old friendship with Belgrade. Meanwhile, we all know that our most powerful allies are US and EU. Being a young state, perhaps we're not in a suitable position to improve relations with new countries who are interested to increase investments and their impact in the Balkan", Shala says.
Meanwhile, analyst Shkelzen Dakaj says that under these circumstances, Kosovo must fanatically preserve good relations with USA and EU, being important allies who have helped in Kosovo's becoming a state.
"We cannot deny the fact that Brussels is worried about the fact that Chinese investments and commercial policies of the Asian country can challenge EU rules within its territory. Europeans are worried about the growth of Euro skeptics in the Balkan, but Kosovo must not see other alternatives besides integration in Euro-Atlantic structures which can offer a good perspective for Kosovo people", Dakaj says.
According to him, investments are welcome from any country, but their impact may worsen relations or lead to alliances that Kosovo has to be lost.
He says that Kosovo and Albania will not benefit a lot from these funds, as investments are expected to be concentrated in Corridor 10 which goes through Serbia and FYROM and Corridor 4, which goes through Bulgaria and Romania. /ibna/