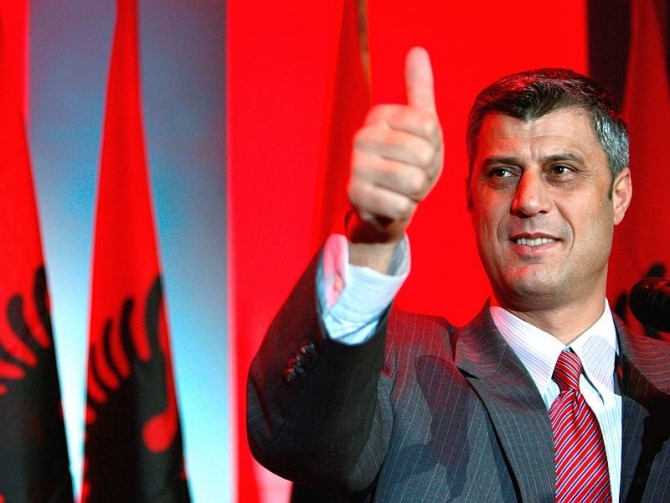 Pristina, November 11, 2014/Independent Balkan News Agency
By Elton Tota
Kosovo's leadership has praised the visit and speech held by the Albanian PM, Edi Rama in Belgrade.
Kosovo's PM, Hashim Thaci, has praised the important visit of the prime minister of the Republic of Albania in the Republic of Serbia, by considering this bilateral meeting as an important step in improving relations between these two countries and in creating a climate of good neighboring relations for the entire Balkan.
"I believe that this historical visit and the signature of the three important cooperation agreements, are marking a new chapter in building good relations between the two nations", declared Thaci.
"I'd like to congratulate my counterpart, Edi Rama for his stance in relation to the necessity to recognize the reality of independent Kosovo, for the support that he gave to the dialogue between Pristina and Belgrade and solidarity that he showed about our fellow countrymen in the Valley of Presevo", says Thaci.
The PM says that he hopes that dialogue will continue between the leaders of the two countries on open issues, with good will, courage and sincerity, as according to him, dialogue is the best form to achieve understanding and stability in the region.
Meanwhile, former speaker of the parliament of Kosovo, Jakup Krasniqi has praised PM Edi Rama and considered him the most stable leader of Southeast Europe.
Krasniqi says that Rama gave to the Serb politics an important lesson for the policies that must be applied in our region. He believes that the European politics in the turbulent Balkan, has found a decent representation.
PM Rama's stances for the independence of Kosovo have made Kosovo citizens very enthusiastic, but they have irritated Serbs in the north of Kosovo, who have provoked police of Kosovo at the bridge of Mitrovica, but the latter has preferred not to comment these provocations. /ibna/