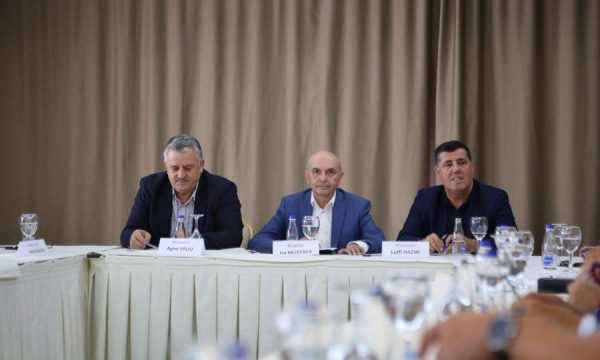 LDK leader Isa Mustafa on Friday morning had set out three conditions for Albin Kurti to meet so that he would not have to file a motion of censure against his government.
Mustafa had called for the immediate abolition of customs duties imposed on Serbia and Bosnia and Herzegovina, the return of Agim Veliu to his post as Minister of Internal Affairs, alongside the issuance of an apology to the LDK.
Kurti did not react, so Isa Mustafa's party decided to file a motion of censure against the Kurti government, in which they are partners. A total of 46 MPs signed the motion of censure against the government.
"Despite the decision of the LDK Presidency, President Mustafa gave Prime Minister Kurti an additional opportunity today to reflect on the complete and unconditional abolition of duties and to revoke Minister Veliu's dismissal, apologizing to the LDK. But the Prime Minister spent no time thinking about those issues. Therefore, after business hours today, the LDK filed a motion of censure with 46 signatures", the LDK statement notes.
The Kosovo Constitution specifies that a motion of censure against the government may be filed on the proposal of one-third of all members of the Convention, which is 120 members.
In accordance with Article 100, a motion of censure shall be put on the agenda of the Assembly not later than five days and not earlier than two days after the date of its submission. /ibna