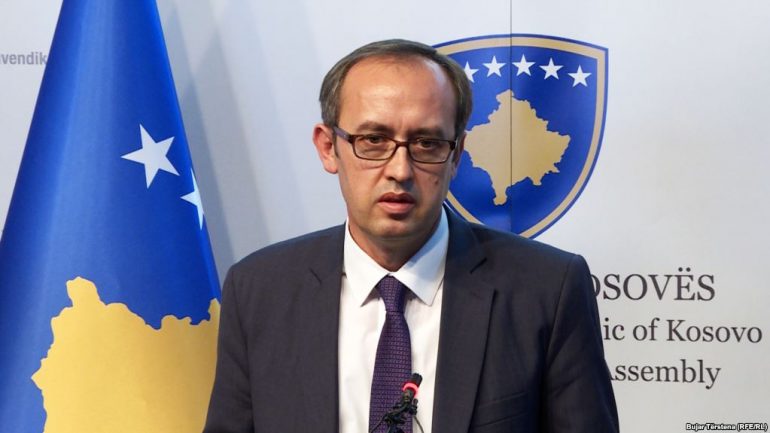 On Wednesday, the Democratic League of Kosovo (LDK) reached a coalition agreement with the Alliance for the Future of Kosovo (AAK) and the Serbian List. Avdullah Hoti, who received a mandate by the LDK to form a new government, stated that the New Kosovo Alliance (AKR) would also be part of the new coalition and expected that all coalition agreements would be completed today.
Hoti stressed that, with today's agreements, the parties had set the criteria for governance. "I am pleased with the agreement we have signed with AAK and the rest of the parties. We have set the criteria for governance. Everyone who joins the new cabinet must meet certain criteria", Hoti stated speaking to the Press.
Hoti refrained from commenting on the division of ministerial posts or the increase of new ministries without having signed the agreement with all the partners of the coalition. Hoti vowed to expand co-operation with opposition parties, especially on the issue of the Kosovo-Serbia dialogue. "I assure you that there will be more communication than ever before between ruling and opposition parties, thus allowing the main opposition to play its part in correcting government actions. We will ask for their support on important issues such as the dialogue", Hoti noted.
The LDK's candidate for the prime minister's post said his party opposed the conduction of early elections in the midst of COVID-19, as Vetevendosje and the Democratic Party of Kosovo (PDK) have called for. "As long as we can create a majority in Parliament, early elections are unnecessary; the political parties are eager to form a new majority in Parliament", Hoti concluded. /ibna