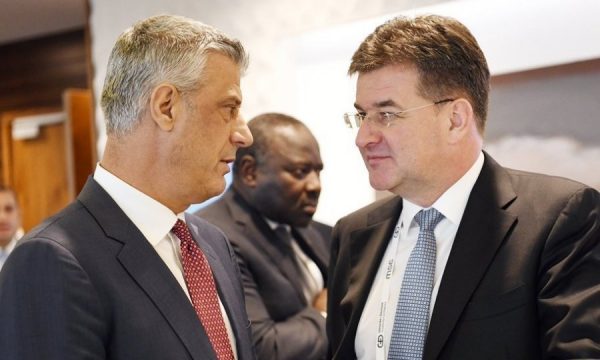 EU Special Representative for the Belgrade-Pristina Dialogue and for the Western Balkans Miroslav Lajčák sent a letter to Kosovo President Hashim Thaci expressing his readiness to relaunch talks without making any mention of the issue of the recognition of Kosovo by Serbia.
Lajčák notes in his letter that his appointment by EU High Representative for Foreign Affairs and Security Policy Josep Borrell as Special Envoy for the Pristina-Belgrade Dialogue marks the EU's renewed commitment to the dialogue.
Furthermore, the Slovak diplomat states that he will work tirelessly and vigorously to promote the dialogue process, adding that he expects Pristina and Belgrade to renew their commitment with the same determination.
"I am convinced that with the genuine political will of both parties and through dialogue we can achieve the results we all seek for the benefit of the peoples of Kosovo and Serbia. In Kosovo's decision to lift the tariffs I see an important and concrete step towards the resumption of the enlarged EU dialogue.
In addition, Lajčák assures Hashim Thaci that the EU stands by Kosovo's side to tackle the global coronavirus pandemic. /ibna