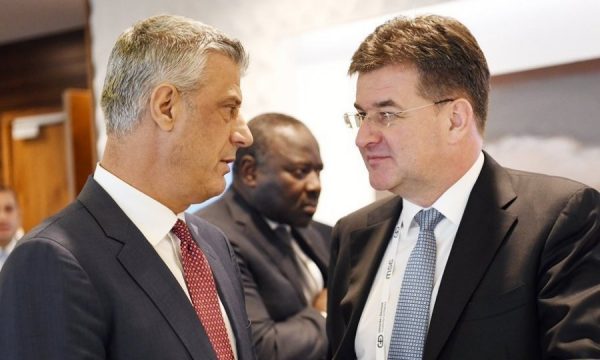 EU Special Representative for the Dialogue between Belgrade and Pristina, Miroslav Lajcak, is likely to visit Pristina on Monday via Tirana, newspaper Koha Ditore reported, citing anonymous sources.
Due to the restrictions imposed for the coronavirus pandemic, Lajcak will travel by plane to Tirana and from there he will travel by car to Pristina, where he will remain until Thursday.
According to the Pristina newspaper, there is an unofficial agreement to meet with Kosovo Prime Minister Avdullah Hoti, but it is unclear whether he will also meet with Kosovo President Hashim Thaci, who still refuses to meet with him because he considers him an enemy of "Kosovo's independence".
In fact, Thaci stressed that he has not yet been officially informed about Lajcak's visit.
"I have not been officially informed yet, I will see the agenda and of course I will answer. It is important that Kosovo is treated as a state. We have confidence in the United States in this process. This is not the time to measure the pulse, but to make decisions about recognition", Thaci said.
Speaking about the dialogue, Thaci said that the responsibilities in this context are clear, as the President is the representative of Kosovo according to the Constitution. According to him, the institutions must act swiftly and united.
"The dialogue will be chaired by the legal institutions of Kosovo. We will also face obstacles. The President represents the country and his responsibilities are clear", Thaci stressed, adding that he appreciated Hoti's measures to continue the dialogue./ibna