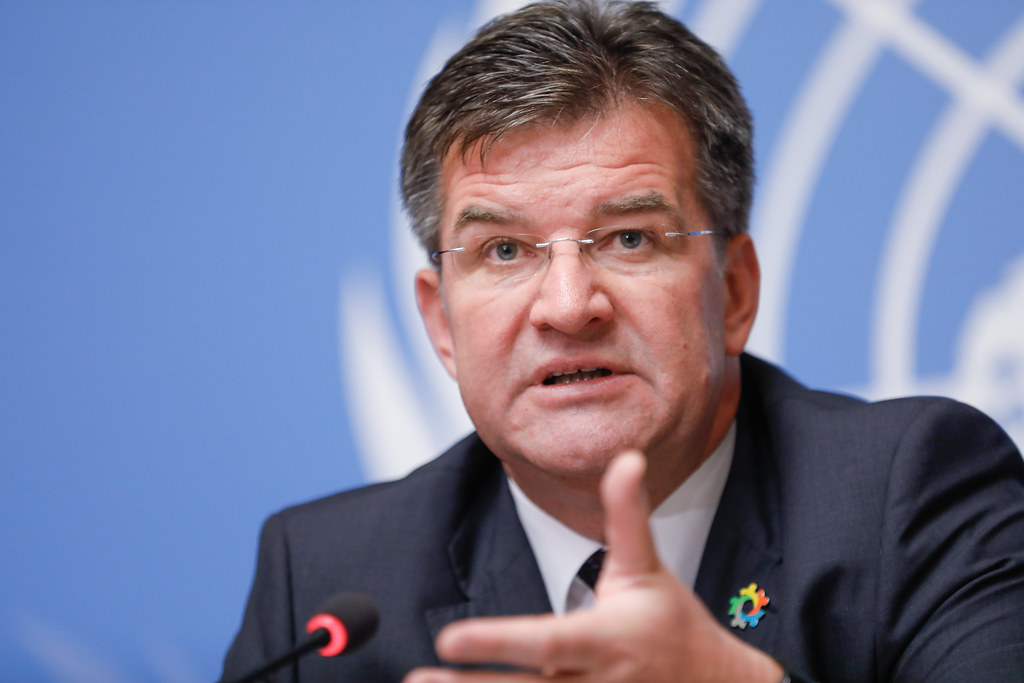 EU Special Representative for the Kosovo-Serbia Dialogue Miroslav Lajcak arrived in Pristina on Tuesday (October 13th), and will remain until Thursday (October 15th) to "discuss with political representatives and civil society" the progress made since the resumption of dialogue in July and the next steps in the negotiations for a comprehensive agreement".
After Pristina, Lajcak will visit Belgrade.
Dinka Živalj, spokeswoman for the European Union Office in Pristina, confirmed that, during his visit to Pristina, Lajcak would meet with Kosovar Prime Minister Avdullah Hoti, President Hashim Thaci, and all political leaders.
Miroslav Lajcak met today with Parliament Speaker Vjosa Osmani.
Lajcak's visit to Kosovo and Serbia comes after the two sides expressed differing views on the formation of a Union of Serb-majority municipalities.
For Kosovo, talks on the Community issue are over, while Serbia insists the issue will be raised again in the dialogue in Brussels. /ibna