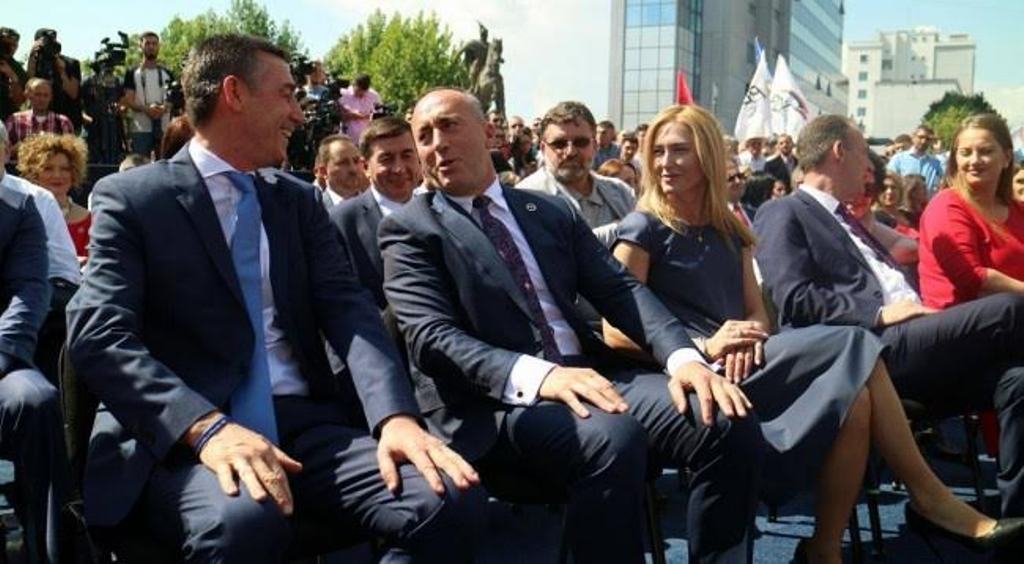 Prime Minister of Kosovo, Ramush Haradinaj said on Wednesday that the fact that leaders in Kosovo are divided over the taxes imposed on Serbian imports and  the issue of dialogue with Belgrade, have made Serbia stronger and have enabled this country to condition its return on the table of talks.
Haradinaj made these statements in reaction to the statements made by Kosovo's parliamentary speaker, Kadri Veseli during an interview for VoA, in which he said that there are conceptual differences between him and PM Haradinaj regarding the issue of tariffs and dialogue. Veseli said that Kosovo must heed the advice coming from the US and EU for the lifting of tariffs and to resume dialogue which aims at normalizing ties.
Meanwhile, Haradinaj says that these tariffs were not imposed on the US, but on Serbia, which has lobbied against Kosovo.
"I watched the interview. What divides me with the US is a difference of opinions regarding the suspension of the tax. If Veseli and other leaders from Kosovo were to be united on the issue of the tax, then the US could have supported us on this issue", PM Haradinaj said.
Government of Kosovo decided to introduce a 100% tax hike on goods coming from Serbia in November last year, in response to Belgrade's efforts against the recognition of the independence of Kosovo.
Belgrade is conditioning its return to dialogue with the lifting of tariffs, while Pristina says that the talks must not be conditioned. /ibna/