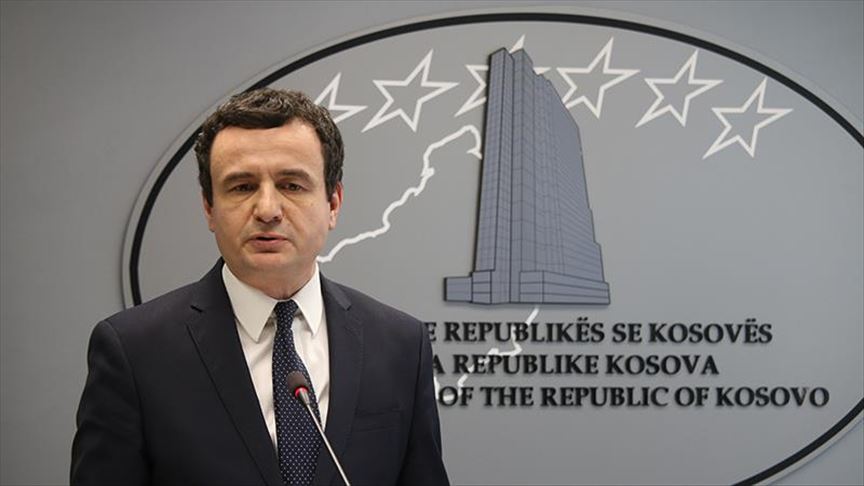 On the eve of its resignation, the Kurti government to introduce stricter reciprocity measures with Serbia, making entry into Kosovo even more difficult for trucks.
The decision provoked reactions from both EU Special Envoy Miroslav Lajcak, who called for the immediate abolition of the measures, and President Hashim Thaci and Prime Minister-designate Avdullah Hoti.
According to Deputy Minister of Economy, Employment, Trade, Industry, Entrepreneurship and Strategic Investment Edison Jakurti, the continued obstacles that Serbia poses to trucks from Kosovo were one of the reasons for the decision to strengthen these measures.
"The regional body has identified further obstacles imposed by the authorities in Serbia on the transport of goods, asking economic entities from the Republic of Kosovo to obtain entry permits from the Liaison Office in Pristina before entering Serbia", Jakurti said.
According to him, apart from the findings of the interregional body, it was observed that the authorities in Serbia do not recognize the legal entity of the companies that have been set up in accordance with the laws of the Republic of Kosovo.
Kosovo President Hashim Thaci wrote in a Twitter post that "the hasty last minute decisions by the outgoing Kurti administration are not at all useful for the Euro-Atlantic path of Kosovo. The new legitimate government of Kosovo must start from the beginning and recover from these strategic mistakes. Cooperation with the EU and the US is the key to EU and NATO integration"./ibna