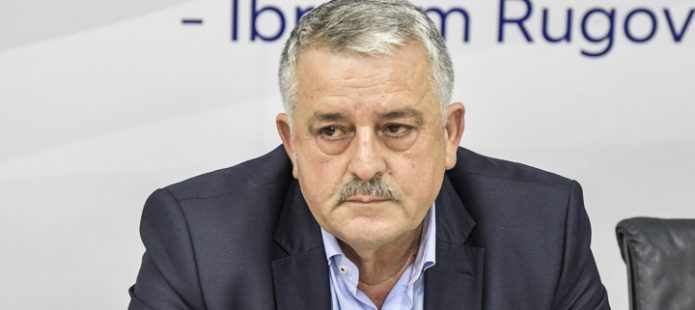 The deputy president of the Democratic Alliance of Kosovo, Agim Veliu, who stepped down as Interior Minister yesterday, said that the head of the Kosovo government, Albin Kurti, was lying to the citizens on the reason he removed him from office. According to Veliu, his removal from the government was due to Kurti's anger against him, involving a friend of the Prime Minister, without going into names.
"The Prime Minister is lying to the people for the reason of my dismissal; I was fired because of his anger towards me personally. Albin Kurti's anger towards me has accumulated over time, probably with the help of one of his friends", Veliu told RTK.
The former minister added that Kurti's decision to show him the exit was a timid attempt to divert attention from the coronavirus pandemic.
The LDK deputy chairman said the party's institutions would convene to examine the issue of the signatures needed to submit a motion of censure against the Kurti administration, in which LDK participates as a coalition partner.
"We will come together as a body to decide what to do next; I believe that the signatures will be collected today. Even if the conditions are met, it will be further processed", Veliu said.
In contrast, Prime Minister Albin Kurti on Thursday appointed eight new Deputy Ministers to the Ministries of Regional Development; Employment Economics, Trade, Industry, Entrepreneurship and Strategic Investments; Forestry and Agriculture, Technology and Innovation Science, Environmental Infrastructure; Health; Finance; and Internal Affairs and Public Administration./ibna