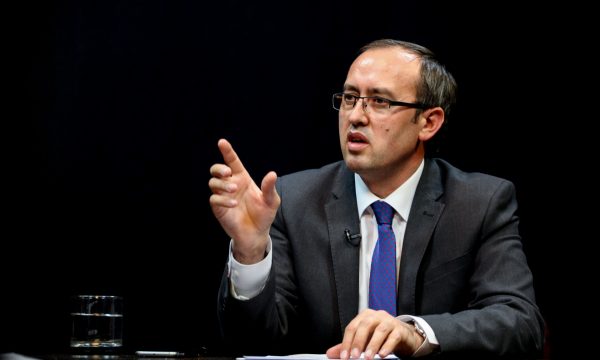 Kosovo Prime Minister Avdullah Hoti says nothing bad can come to Kosovo from the White House. As for former Prime Minister Ablin Kurti, Hoti said the Vetëvendosje leader was always on the wrong side of history, in all the processes that Kosovo has gone through.
Hoti said the agenda for the meeting in Washington would be entirely financial, while harshly criticized Vetëvendosje leader Albin Kurti for making statements about this meeting.
"Find a citizen throughout Kosovo who believes that a White House agreement can be reached that could be detrimental to Kosovo. Albin Kurti is completely wrong. He has historically been wrong in such events. He was wrong about the Rambouillet in Vienna, the declaration of independence and all the important processes that Kosovo has gone through. "Even now Kurti is on the wrong side of the story", he told Dukagjin.
Hoti noted that as LVV protested the Ahtisaari package, they still have the same logic.
"We as the LDK, as partners in the ruling coalition but also as part of the opposition, have no doubt that nothing bad for Kosovo can come from White House", Avdullah Hoti, stressed./ibna