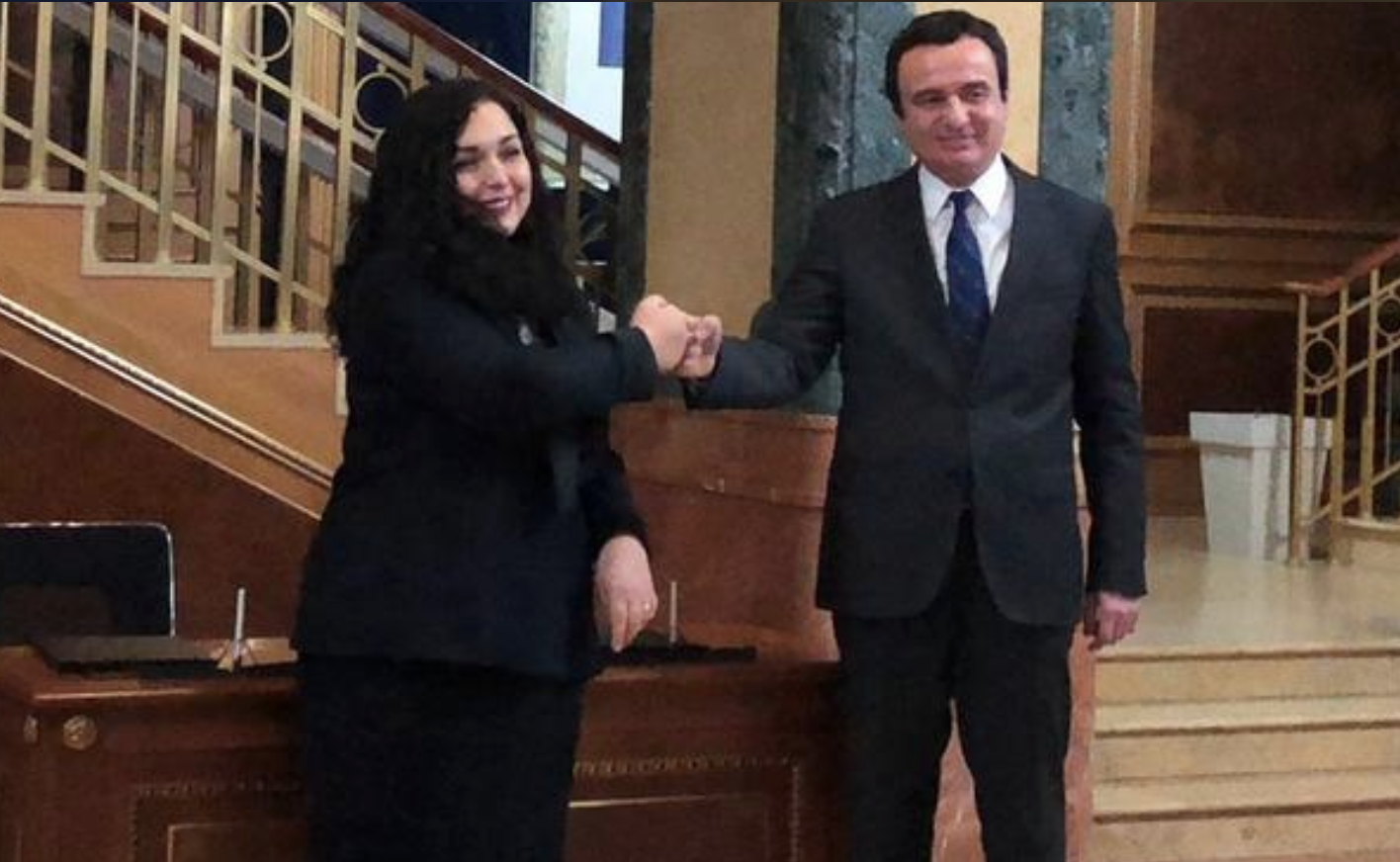 The winner of the February 14 elections and leader of the Vetëvendosje Movement Albin Kurti, alongside the country's caretaker president Vjosa Osmani had a series of contacts today in Pristina with the minority parties. Kurti and Osmani began consultations on forming a government and filling the post of Kosovo President.
The first meeting took place with the leader of the Turkish Democratic Party of Kosovo, Fikrim Damka. At the end of the meeting, Damka stated that "today we had a meeting on the formation of the government and institutions in Kosovo. We have stated our demands, we will continue talks on forming the government. Our two votes will be for the President, we will not prevent the formation of the Kurti government. We will stay in the room for the vote for the President."
Kurti and Osmani met afterwards with Bosnian minority New Democratic Party (NDS) leader Emilija Rexhepi, who announced after the meeting that she would vote for the Kurti government and Vjosa Osmani for the presidency.
Elbert Krasniqi, an MP from Egypt's New Democratic Initiative (IRDK) minority party, said he would vote for both Kurti and Osmani after meeting with them.
Vakat Coalition MP Rasim Demiri said he was in favor of building institutions with the Kurti government. "I believe that even now we will do the same, regardless of the fact that we talked about something specific. The focus was on the Bosnian community. There is one meeting left with the prime minister until we make any decisions in the party," Demiri said.
Official Qazim Rrahmani from the Ashkali minority party (PAI), which has one MP, Bekim Arifi, confirmed his support for the formation of a government under Kurti and President Osmani .
"We have expressed our readiness to build the country's institutions. PAI has expressed its demands, we will participate in the government. We will also discuss the future of coordination, we will be part of goodwill. We will vote for the president," Rrhmani said.
In a similar vein, Duda Bale from the Bosnian SDU said she would vote for the Kurti government but also for Osmani as president.
Kosovo Roma Progressive Movement president Erxhan Galushi, who was also elected deputy in the next legislative term of the Assembly, supported the Kurti government and the election of President Vjosa Osmani.
"After consultation with Vice President Vjosa Osmani and Albin Kurti, we have stated that we will support both, as President and Prime Minister. We want to give priority to government programs, especially social welfare programs for the Roma community," Galushi told a news conference.
Late in the afternoon, a meeting was also held with head of the Serbian List Goran Rakic and Vice-President Dalibor Jevtic.
In a post on the party's Facebook page, it is mentioned that "the Serbian List informed Ms. Vjosa Osmani and Albin Kurti that, as the legitimate representative of the Serbian people, it is ready for consultations and talks aimed at improving the current living conditions of Serbs in these areas, and all parties sharing this position will have representatives in the List." /ibna