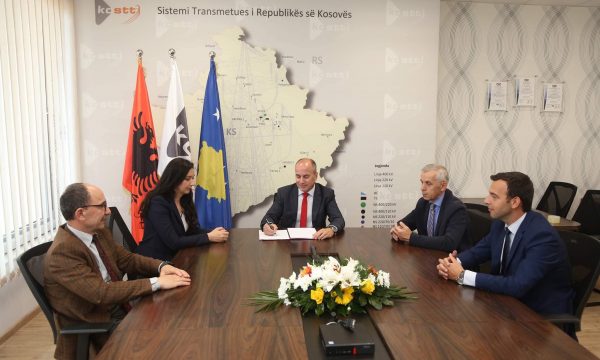 On Tuesday, the Kosovo Transmission System Operator Company (KOSTT) officially signed an agreement with the ENTSO-E European Network of Transmission System Operators for Electricity, after the agreement was ratified by the Regional Continental Europe (RGCE) Group.
With the agreement, the KOSTT and Kosovo will eventually withdraw from the SMM regulatory bloc – Serbia, Montenegro and North Macedonia, to form the Kosovo-Albania (AK) regulatory bloc, as KOSTT announced.
The implementation of the new KOSTT/ENTSO-E agreement is expected to commence in the autumn later this year. In December 2019, the KOSTT and the TSO OST of Albania signed an agreement on the establishment of a regulatory bloc for the Kosovo-Albania energy system.
Wrapping up his two-day visit to Kosovo, Albanian Prime Minister Edi Rama confirmed at a press conference that the joint electricity network between Albania and Kosovo would become operational starting this Tuesday. According to Rama, this joint line will create a common electricity market between the two countries, based on a project launched in 2016. "The good news refers to the launch of the joint energy and interconnection network. It has been important since we launched it and we went on to actualize it, but it was a lamp system with a closed switch. And from today, it is fully operational", said Rama. /ibna