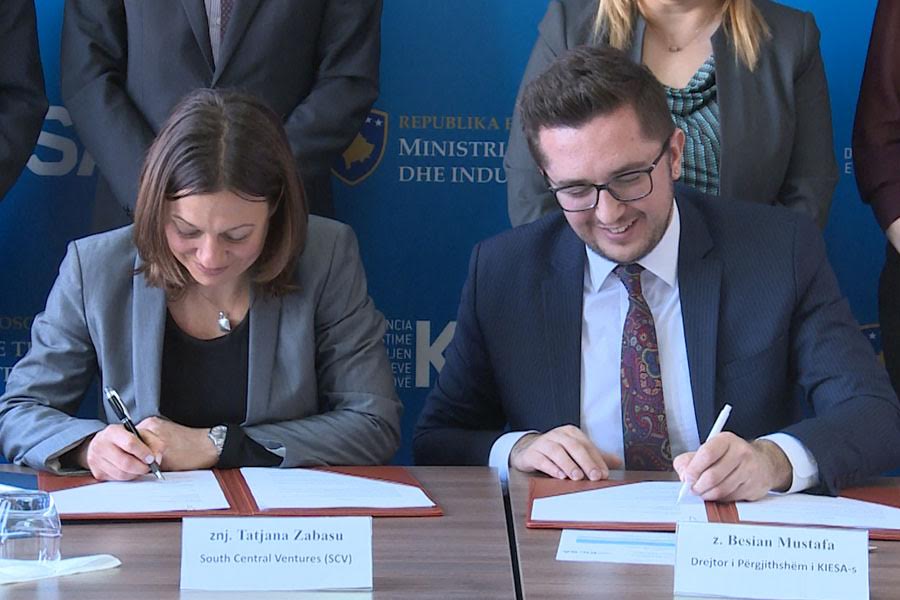 Government of Kosovo has signed an agreement which makes it a member of the Enterprise Innovation Fund (ENIF).
This agreement enables the government of Kosovo to increase the total investments fund for small and medium sized enterprises, with a technological potential from Western Balkans, by 40 million euros.
Minister of Trade and Industry, Hykmete Bajrami says that this support for the government of Kosovo has an impact on the development of enterprise.
"After joining the Kosovo Fund for Credit Guarantees, the government of Kosovo is now joining this financial mechanism, thus helping young people who have knowledge and skills, in order to become part of the chain value and international business with their ideas and start-ups. We expect access to funds for SMEs and start-ups in Kosovo not to be a problem any longer", Bajrami said.
On the other hand, Tatjana Zabasu, managing partner at "South Central Ventures", says that investment at ENIF by the government of Kosovo is an important contribution as it shows its interest for the development of a favorable technological environment for SMEs.
Meanwhile, Olivia Somers, representative of the European Fund for Investment says that she is happy about the fact that Kosovo's investments are increasing through the Enterprise Innovation Fund. She said that this expresses Kosovo's commitment to support innovative SMEs and its dedication to be an important partner alongside other partners such as EIF, European Commission and EBRD. /balkaneu.com/