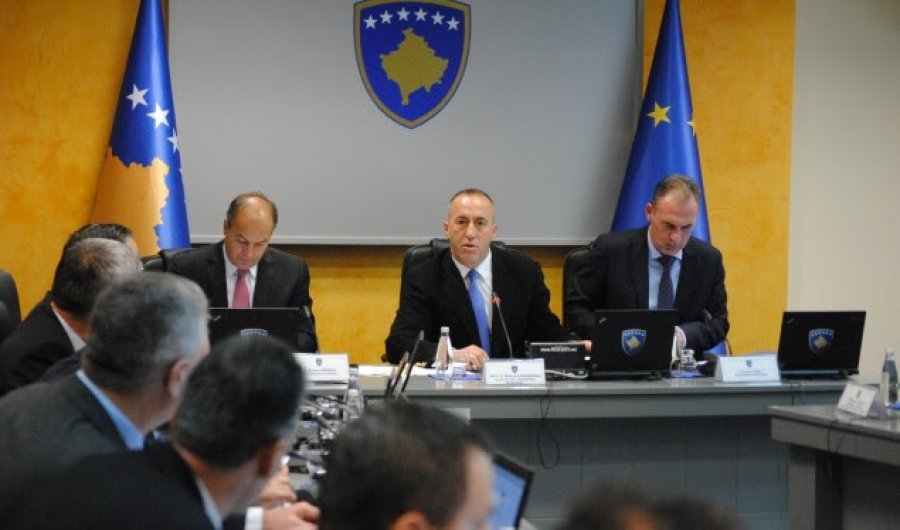 Prime Minister of Kosovo, Ramush Haradinaj has raised the concern regarding the relations of this country with the European Union, as a result of the fact that five EU member countries do not recognize Kosovo's independence.
Haradinaj made these comments in the meeting of the government cabinet, where he said that it's unfair for Kosovo to suffer as a result of the relations that exist between different countries of the EU.
Meanwhile, deputy Prime Minister Enver Hoxhaj said that on this tenth anniversary of independence, Kosovo has made lots of progress in strengthening its relations with the EU.
"In the recent days, there's been not a very positive development. The European Commission introduced the enlargement strategy. I hail the EU's initiative, but the approach is very selective, especially for Kosovo, Albania, Macedonia and Bosnia, while Serbia and Montenegro will become part of the Union in 2025", he said.
At the beginning of February, the European Commission will announce its enlargement strategy, which has been announced as a strategy for the accession of Serbia and Montenegro. However, this strategy also includes all six countries of Western Balkans, which are part of the integration process.
According to this document, Serbia and Montenegro will adhere the EU in 2025, while the other countries will need to continue their efforts. Meanwhile, as far as Kosovo is concerned, there is no clear perspective until the border deal with Montenegro is passed. /balkaneu.com/