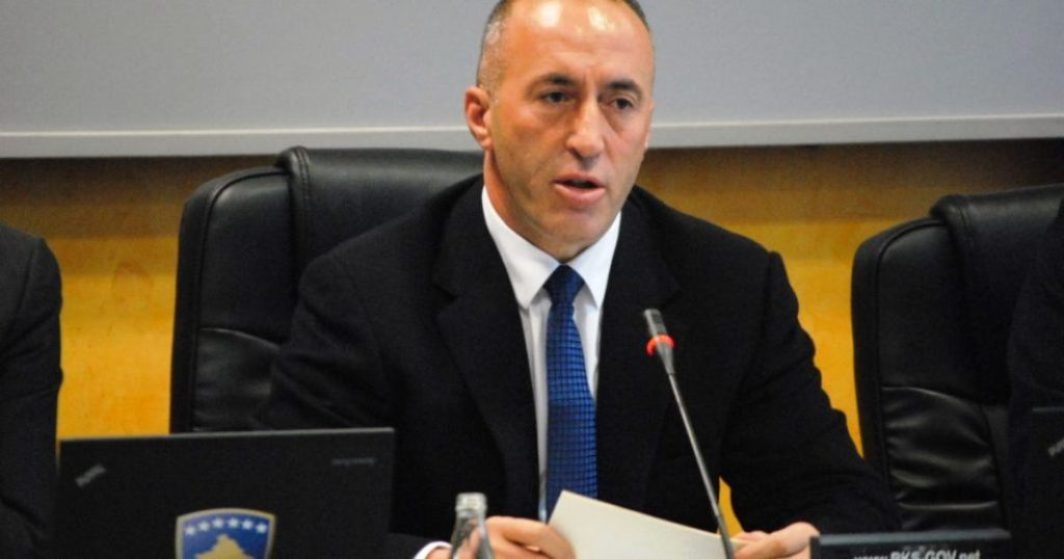 Prime Minister of Kosovo, Ramush Haradinaj declared yesterday that the tax introduced on goods coming from Serbia and Bosnia comes in response to the growing pressure that Serbia is exerting. Haradinaj made these comments during a lecture held before students of the Faculty of Philosophy at the University of Pristina. Kosovo's PM said that the country is having to put up with Serbia's arrogance from a diplomatic level, which includes recognitions by other countries, to the threats being made against members of Kosovo  Security Force.
"This tax may last a while and it can even become drastic, but we were obliged to introduce it. Serbia has not complied with the energy agreement, so we're completely entitled to introduce this 10% tariff. We lost around 30 million euros from the non application of the energy agreement and this even leads to security related problems", he said.
Meanwhile, the European Union is against the newly introduced tariff, considering it as being a violation of the CEFTA agreement.
The US Chargé d'Affaires at the US embassy to Pristina, Colleen Hyland said that Kosovo doesn't benefit anything by increasing duties on goods coming from Serbia and Bosnia.
"Increasing duties on fellow CEFTA members does not benefit Kosovo. Only creates uncertainty for businesses and generates economic instability. Better to put more effort into securing a prosperous future through dialogue", she wrote on Twitter.
The application of the duty sparked rage in Belgrade and this tense atmosphere was also present in the latest meeting held between Kosovo's president Hashim Thaci and Serb president Aleksandar Vucic last week in Brussels. The Serb president said that the talks will not continue unless this tariff is lifted.
Kosovo and Serbia have entered a final phase of talks which aim at normalizing relations between the two countries and both presidents have included in their political discourse the possibility of modifying borders as a means to reaching a final deal. /ibna/