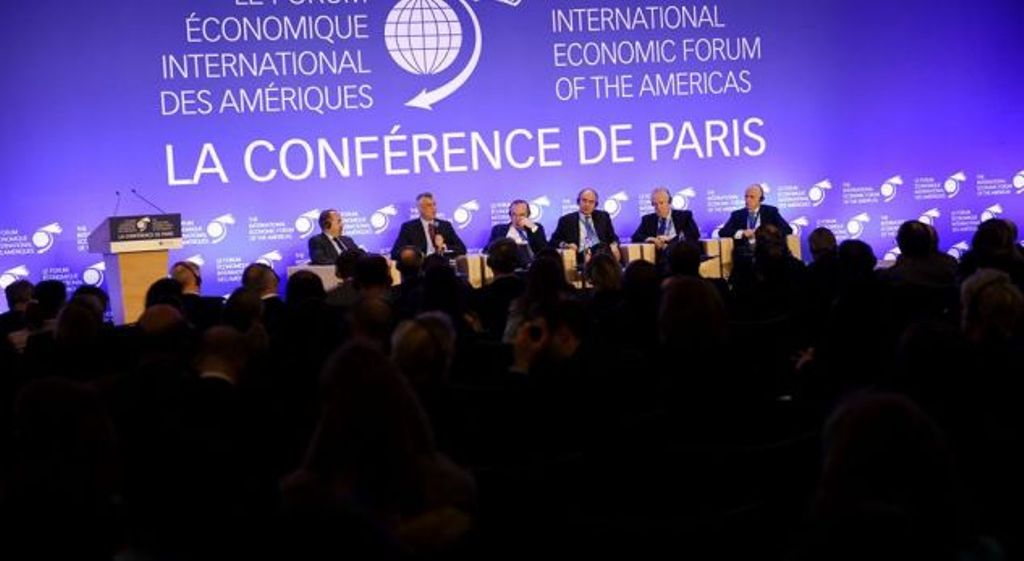 President of Kosovo, Hashim Thaci, who is participating in the Paris Conference, has addressed participants today and talked about Kosovo's political and economic development as part of the EU integration process.
President Thaci said that as a young state, Kosovo is developing politically and economically, to improve the lives of its people and to deliver European standards in all domains of life.
"All the government policies that we have implemented have complied with EU standards and this goes in line with our ultimate goal, the Euro-Atlantic integration. Our political development and the consolidation of institutions, reform in the public administration, reform in the judicial system and the strengthening of law is in line with the EU criteria", president Thaci said.
During this conference, Thaci also talked about the dialogue with Serbia. He said that this dialogue is now entering a new phase and expressed his conviction that an agreement will be achieved in the near future. /balkaneu.com/