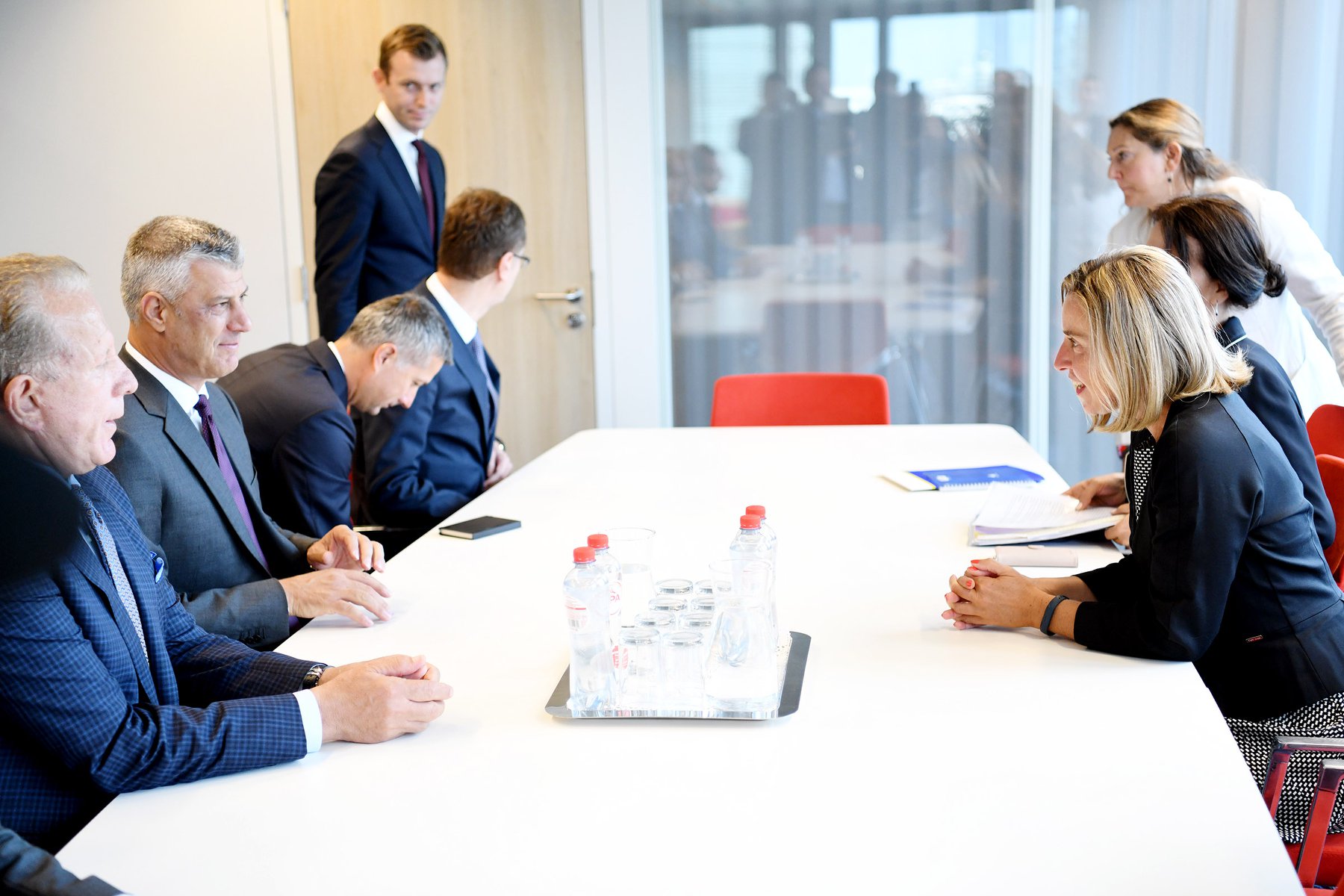 President of Kosovo, Hashim Thaci and Foreign minister Behgjet Pacolli held a meeting today in Brussels with the head of EU diplomacy, Federica Mogherini.
After this meeting, president Thaci said that he's committed to reaching a final agreement with Serbia; an agreement which would guarantee mutual recognition and also accession in the EU, NATO and UN.
Thaci said that the process of talks will be a difficult one, but also important in securing long-term peace in Western Balkans.
After this meeting, presidents of Kosovo and Serbia will engage in talks brokered by the European Union.
Ahead of this meeting, the two presidents declared that the process has entered a new phase which aims at reaching a historical peace agreement. /ibna/