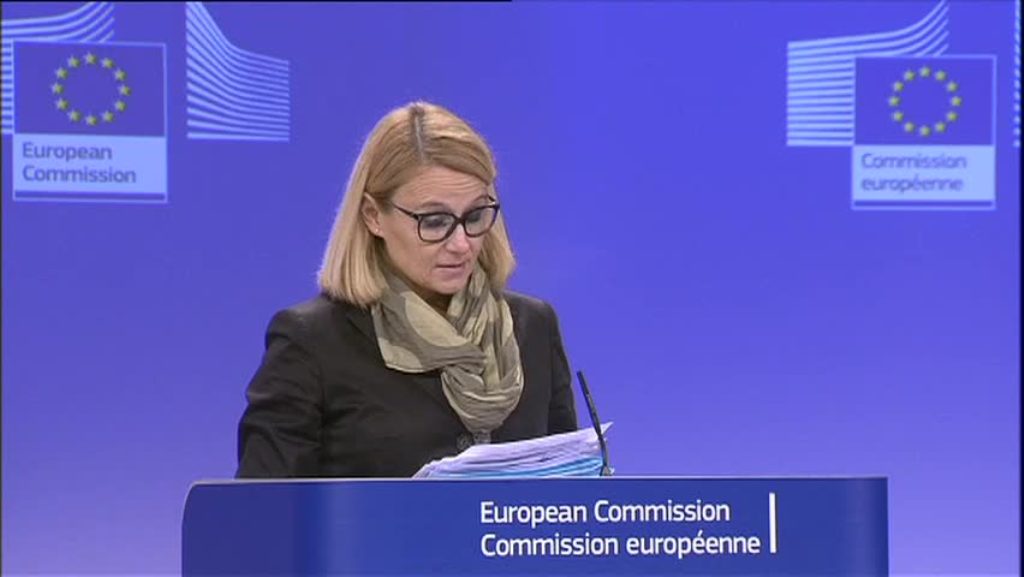 The EU spokesperson, Maja Kocijancic has rejected claims that Catalonia has seen different standards be applied than the ones in Kosovo.
She said that international law is universal and that the EU respects it in full.
While reporting in the European Commission, Kocijancic has declared that Kosovo and Catalonia are incomparable cases and that there are no double standards being applied.
"Kosovo is a sui generis case", she said.
But, professor of international law, Milenko Kreca, who has been a judge in the International Tribunal in the Hague, says that political interests have been reflected in making the difference between these two cases.
"The EU's attempt is illegal and it aims at justifying the double standards that have been used with Catalonia and Kosovo", Kreca said.
Meanwhile, the Serb president, Aleksandar Vucic has declared that Kosovo cannot be deemed as a sui generis case.
On the other hand, professor of European Law in the University of Pristina, Emrush Ujkani says that independence of Kosovo came following the process of the dissolution of a federation and that this is not the case in Spain.
Meanwhile, European Commission officials have also said that the case of Catalonia cannot be compared with Kosovo, but these declarations have set Serb authorities in motion, demanding explanations from the European Union in regards to these statements. /balkaneu.com/