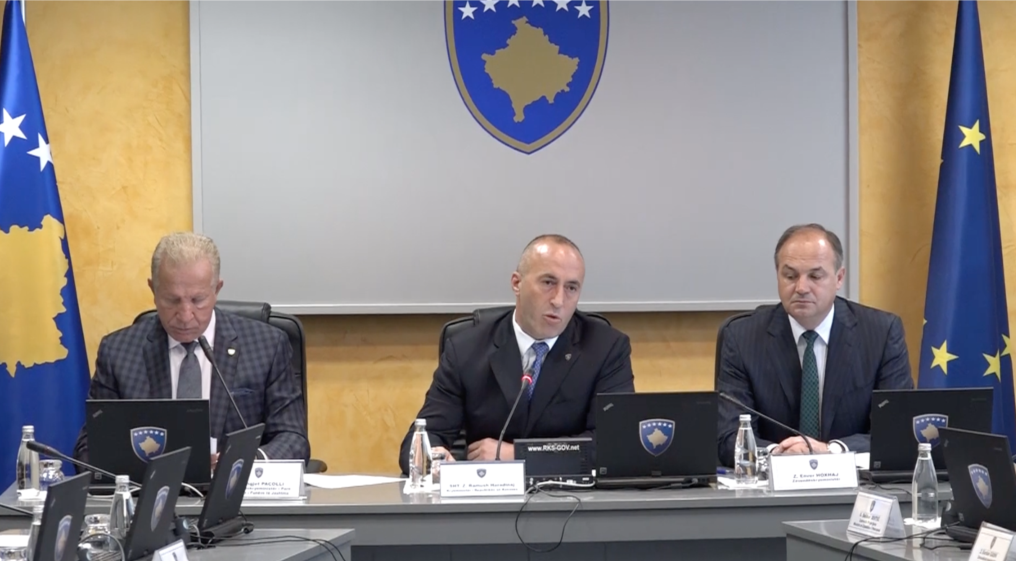 On Tuesday, the government of Kosovo approved the decision to introduce extra tariffs on goods coming from Serbia in response to Belgrade's campaign to prevent Kosovo's accession in international organizations.
According to the government, the extra 10% charge will apply on goods that Kosovo imports from Serbia and Bosnia and Herzegovina, which, pressured by the Serb community living there, continues not to recognize Kosovo's independence.
The value of goods that Kosovo imports from Serbia amounts to 400 million euros.
Government officials said that Serbia is using the money generated through the trade with Kosovo to damage its statehood.
Kosovo's deputy Prime Minister, Enver Hoxhaj wrote on Twitter that "there is no normalization of relations with Serbia if it continues its aggressive campaign against Kosovo. These economic measures are only the first step. If the European Union does not use its influence to put an end to Serbia's destructive actions, we're obliged to act on our own", he wrote.
Belgrade has been involved in a process of talks for the normalization of relations with Kosovo. This has been set as a condition for its European integration process, although Serbia does not recognize the independence that Kosovo proclaimed with the support of the US and the main countries of the EU in February 2008.
Serb diplomats say that the number of countries that recognize Kosovo's independence has decreased and that efforts are being made to prevent its accession in international organizations.
It is said that the presidents of both countries may meet in Brussels in the days to come in a new round of talks with the aim of finding an agreement for the normalization of relations between the two countries. /ibna/