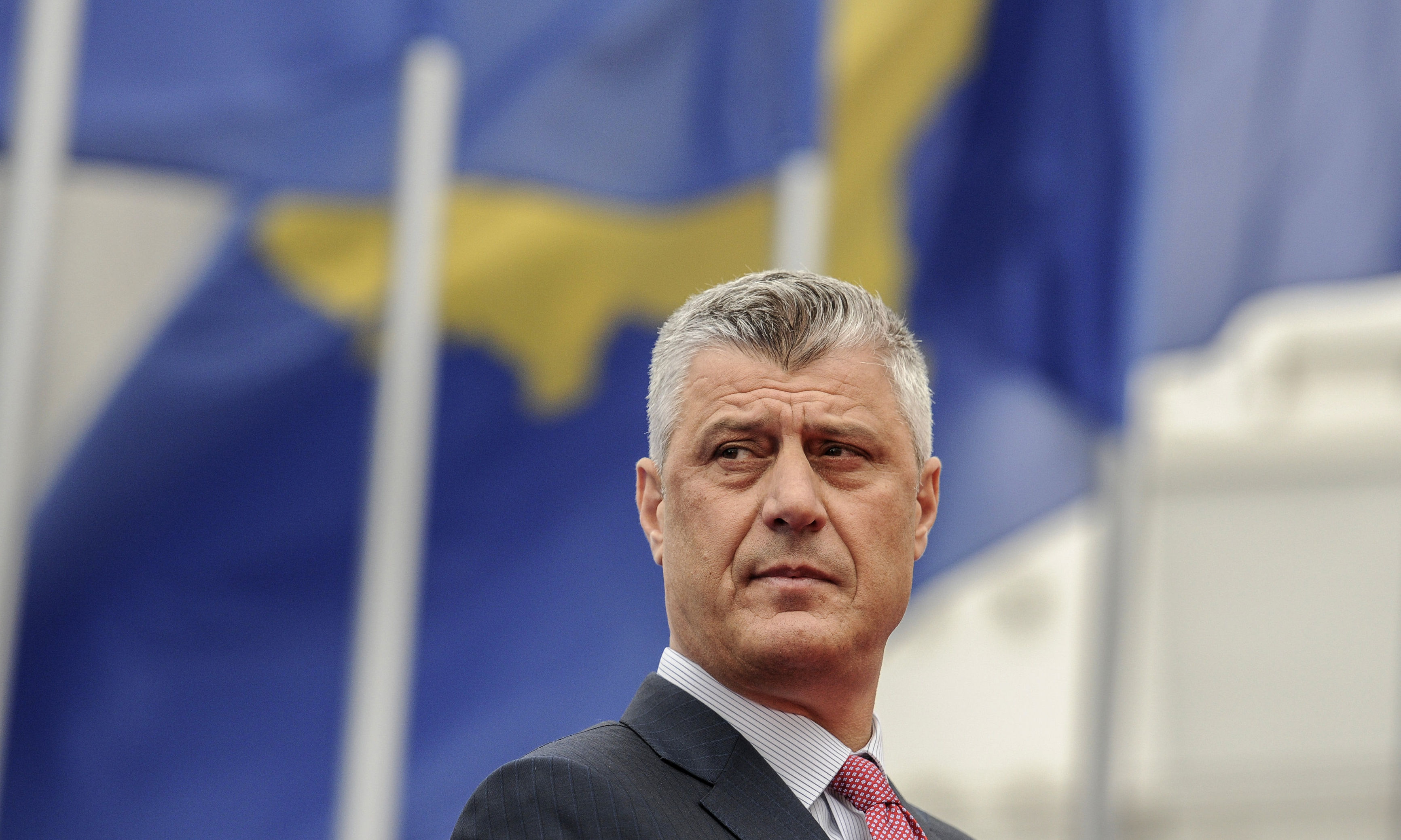 Kosovar President Hashim Thaci said today that it was important and vital for him to ensure an internal dialogue for the resumption of negotiations between Kosovo and Serbia.
During a meeting with Democratic Party of Albania President Lulzim Basha, Thaci stressed that the issue of consensus was essential, adding that co-ordination with Washington and Brussels was also important.
"Today we discussed the development of opportunities for ameliorating co-operation in Kosovo and Albania even more. Kosovo wants to join NATO and the EU as soon as possible", Thaci stated.
"It is important to reach the widest possible consensus on the European perspective".
"We also discussed the dialogue between Kosovo and Serbia. It is important to have an institutional consensus in Kosovo. It is vital that we coordinate between Washington and Brussels. This must be done not in the technical sense, but for the sake of mutual recognition", Thaci said.
Basha voiced support for the "consistent views" of the Kosovar President on supporting the dialogue, as well as on the cohesion of political forces in Kosovo.
"I am convinced that full coordination between the US and the EU was and remains a prerequisite for success", Basha said.
Lulzim Basha also met with Prime Minister Avdullah Hoti, who briefed him on addressing with the pandemic crisis in Kosovo and on the latest political developments.
During his meeting with Basha, Avdullah Hoti said that the government's co-ordinator for the dialogue process would travel to Brussels on Thursday to draft a final agreement with Serbia.
Hoti also said that the goal of continuing the dialogue between Kosovo and Serbia was mutual recognition, reiterating that the dialogue is not technical in nature, but political.
"This process was relaunched after more than 20 months. From the first days, we clarified our platform. Kosovo 's position in this process has been laid down and is understood by our international partners. The ultimate goal is solely the mutual recognition and normalization of relations", Hoti said.
"The dialogue is only political. A meeting will be held in Brussels on Thursday, during which the coordinator of the dialogue, who will be appointed soon, will work out the draft of the final agreement on mutual recognition", Hoti added. /ibna