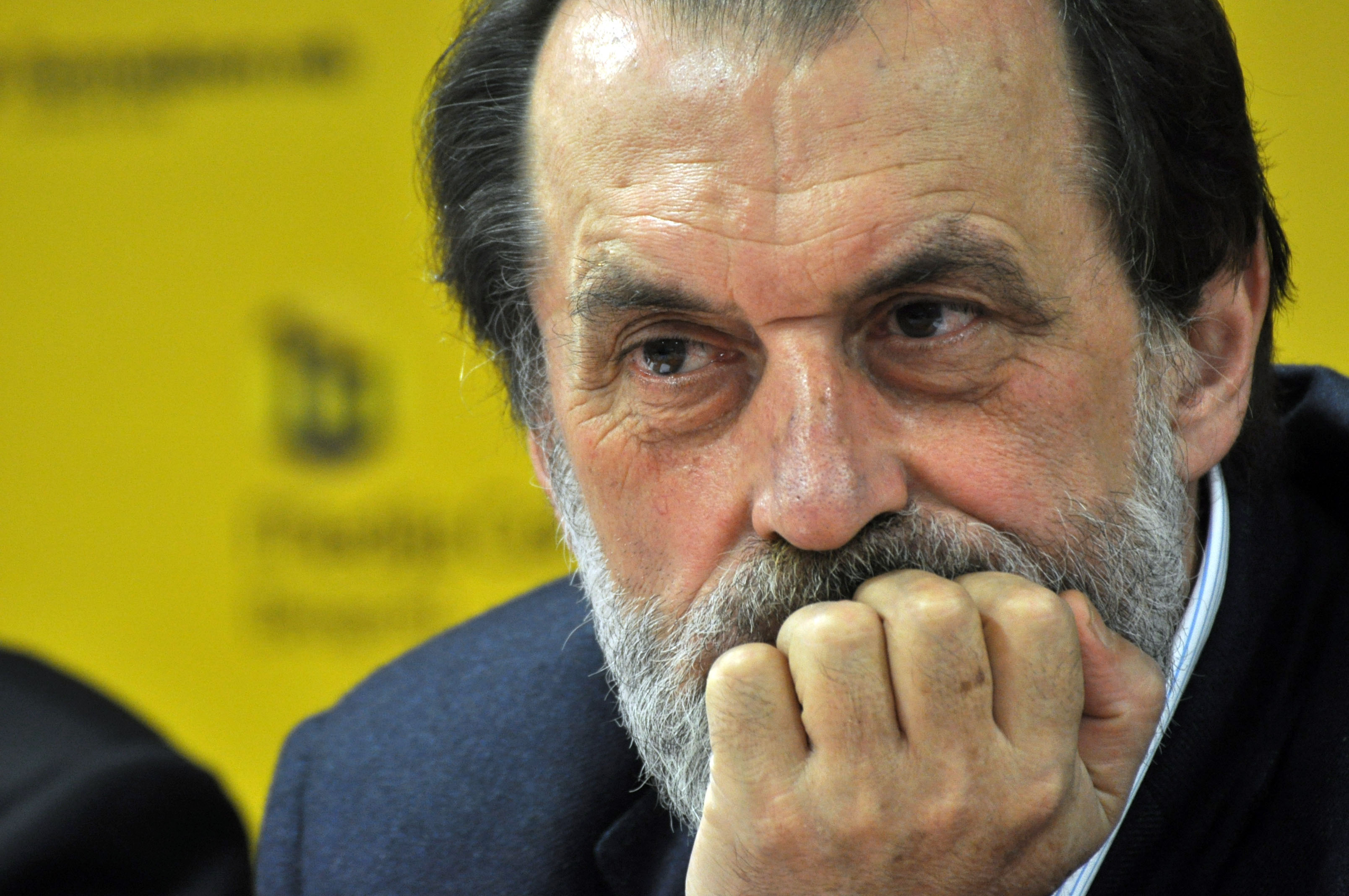 Belgrade, May 20, 2016/Independent Balkan News Agency
By Milos Mitrovic
Vuk Draskovic, leader of the Serbian Renewal Movement (SPO) which participated in April general elections in coalition with Serbian Progressive Party (SNS), said that he had supported SNS leader and current Prime Minister Aleksandar Vucic as early as in 2012 "due to his strategic position that the European integration is the only reasonable path for Serbia". The SNS coalition won the elections with 48,25% of the vote.
"I couldn't and I did not want to be opposition to myself and to everything SPO has stood for with great sacrifice since it was founded", Draskovic, former Serbian Foreign Minister, said in the interview for Ekspres daily.
In general, Draskovic is 'satisfied' with Vucic's politics. However, he stresses that Serbia cannot go to Europe 'with cadres of JUL' (Yugoslav United Left, now nonexistent party led by Mirjana Markovic, spouse of Slobodan Milosevic in 1990s). "It's undeniable that they completely support the premier and praise him. And this is the most dangerous… Aleksandar Vucic should side with those who suspect everything and who don't approve anything ungrounded and without reasons…", Draskovic said.
When asked if he strives for Kosovo's independence, Draskovic said that 'Kosovo is recognized by the vast majority of EU and UN members" and that he 'respects this reality', adding that Slobodan Milosevic was responsible for it.
"Kosovo is independent. Kosovo is a state, regardless whether Serbian autists like it or not. There is not any guilt in this truth for me, besides if I'm guilty it would be for not denying the truth", Draskovic underlined.
In his words, Serbia should condemn the 'politics of crimes and defeat' as post-World War II Germany did. Draskovic stressed that 'the crimes of Milosevic regime' should not be denied, just like the crimes of others against Serbs. The enmities created by the Milosevic regime should be turned into friendships, he concluded.