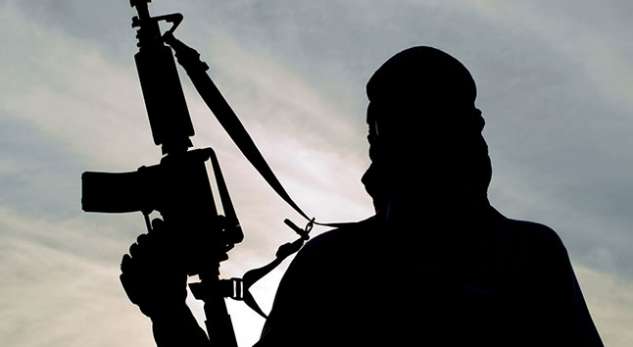 Pristina, 19 May 2015/Independent Balkan News Agency
By Elton Tota
International terrorism is a threat which is present in Kosovo, similar to the one that the majority of European countries are facing.
This is stated in the latest report o the US Department of State called "Kosovo 2015 Crime and Safety Report".
"The presence of American military units is a possibility for anti-American terrorists who have potential targets. In the recent years, Kosovo has seen a growth of Islamic extremism. In the summer of 2014, police arrested over 60 people suspected of participating or supporting the fighting in Syria and Iraq. There's a number of citizens who have traveled to Syria and Iraq to fight and this is a great concern for the government", the report says.
According to the report, the terrorists can easily penetrate the territory of Kosovo, because borders are fragile and there is not a strong visa regime in place.
The report also mentions the arrest of the Serb citizens at the end of December, who was caught by Kosovo authorities with a large amount of explosives. It is said that this case is still being investigated and that the objective and the scope of the person suspected of terrorism, is not known.
As far as this phenomenon is concerned, authorities in Pristina have expressed their resolve and the commitment of Kosovo to be a partner of the USA in the fight against terrorism and extremism of all forms.
The deputy PM of Kosovo, Hashim Thaci says that Kosovo has been and will remain a strong part of global mechanisms in the fight against terrorism.
"We have proven with the operations that we have organized against elements suspected of terrorist activities and this pledge and resolve of the institutions of Kosovo serves peace and stability of Kosovo and the region", he said.
Expert of security affairs, Nuredin Ibishi told IBNA that Kosovo is not immune against international terrorism.
"Our country constantly engages in the fight against factors that threaten its security and that of the neighbors. The threats are all inclusive and Kosovo is not immune against threats like: terrorism, ethnic and religious extremism, organized crime, including traffics, economic crimes, cyber crimes, proliferation of weapons of mass destruction, etc", he says.
Ibishi says that terrorism is not a problem of just one country or a group of countries, but a phenomenon of an international scale.
"Extremism and terrorism poses a threat for the security and interests of Kosovo, which can generate violent acts in the country", he says. /ibna/