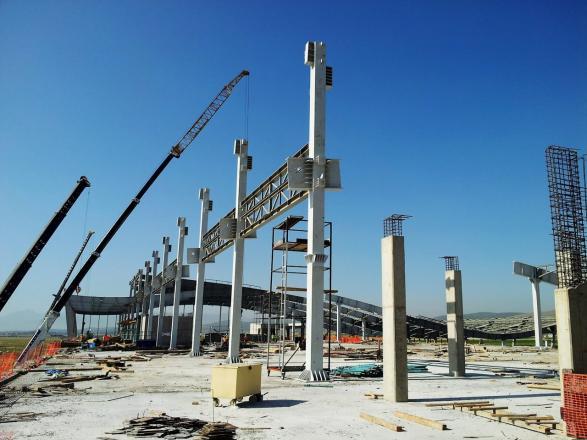 IBNA Special Report/ In this report, IBNA hears from the minister of Finance, Besim Beqaj, head of Kosovo's Business Alliance, Agim Shahini, head of the Economic Chamber of Kosovo, Safet Gerxhaliu and head of the American Economic Chamber in Kosovo, Arian Zeka
Pristina, April 11, 2014/ Independent Balkan News Agency
By Elton Tota
The government of Kosovo is working to improve policies that attract direct foreign investments. The scope is to bring foreign companies and global brands which will help to increase export, the economy and employment.
Minister of Finance, Besim Beqaj says that the government of Kosovo will soon approve the document of facilities for investments in Kosovo.
Beqaj says that the government has decided to approve concessions for investments in the country as part of the activities aimed to offer better conditions for businesses in the framework of collaboration between state institutions and businesses.
"We will make production more competitive in the market, enabling all raw materials to be part of the production activity and by lifting in the near future equipment from the list of products for which customs tax should be paid. What we agreed upon today is the promotion of new investments and exemption from taxes of new investments which take place in the Republic of Kosovo", says minister Beqaj.
He says that there have been long talks on this topic and that this has been an issue which aims to increase competition in Kosovo in order to attract investments, both domestic and foreign ones.
"We have thought and have agreed with the business sector on at least 4 categories of concessions. The first category has been concentrated on new investments with funds over 10 million Euros which open 150 new jobs. This category will be exempted from taxes for a period of 7 years. Investments which amount up to 10 million Euros and which create at least 100 new jobs will be exempted from taxes for at least 5 years".
"For new investments amounting from 2 to 5 million Euros which create at least 50 new jobs, tax exemption will apply for 4 years, while investments amounting up to 2 million Euros, which relates to small businesses, businesses opened by young people and women and which create at least 30 jobs, will be exempted from taxes for a period of 3 years", said minister Beqaj.
He says that this is not just about direct foreign investments. "All investments are included, such as those from the domestic sector and foreign investments which come both in the form of direct investments, but also portfolio investments", says the minister of Finance.
Agim Shahini, head of Kosovo's Business Alliance (AKB), told IBNA that this is good news for potential investors that Kosovo might have.
"These conditions being offered by Kosovo through this incentive, will open doors for new investments, will make new investors more interested to come to Kosovo, not only foreign ones, but also domestic ones", says Shahini.
He says that "this will be a new opportunity for the opening of new jobs". Meanwhile, he adds that the incentive will enable a bigger budget and a growth in social welfare.
Safet Gerxhaliu, head of the Economic Chamber of Kosovo (OEK) says that these concessions will promote a partnership and constructive dialogue.
Arian Zeka, head of the American Economic Chamber in Kosovo )OEAK) says that this is good news and that the improvements of the business climate, following the constant improvements in policies or reduction of bureaucratic policies which have also been reflected in the World Bank report, are now completing something more practical which is being offered.
The attraction of foreign investments remains a crucial challenge for institutions of Kosovo, which are far from the countries of the region.
According to experts of economic issues, the main obstacles that foreign investors encounter in Kosovo are the high fees, economic stability, political and infrastructural stability and procedures for obtaining construction permits, etc. /ibna/