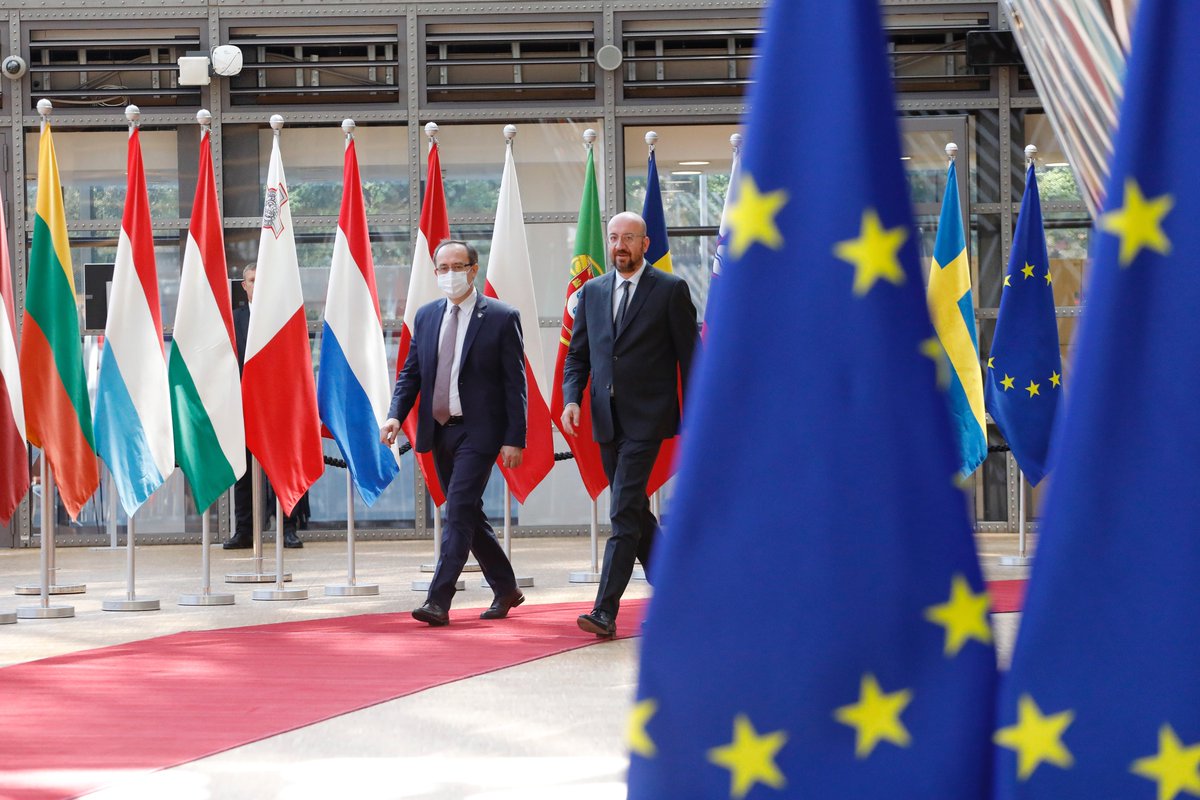 The head of the Kosovo government, Avdullah Hoti, met with European Council President Charles Michel in Brussels on Thursday to brief him on the priorities of his administration.
"During the meeting, Prime Minister Hoti briefed him on the priorities of the Kosovo government, such as the visa liberalization process, the management of the pandemic caused by COVID 19, the economic recovery package and the commitment of his government for Kosovo to strengthen the rule of law and law and order", the statement said.
In addition, it became known that the Prime Minister of Kosovo stressed that the release of visas remains one of the most pressing issues in relation to the EU.
"Prime Minister Hoti stressed that the liberisation of the visa remains one of the most pressing issues in the European Union. In addition, Prime Minister Hoti said that for the Kosovo government, the conclusion of this chapter is very important, so that the citizens of Kosovo, as well as their neighbors, can travel freely to EU countries", is mentioned in the statement of the Prime Minister's Office./ibna